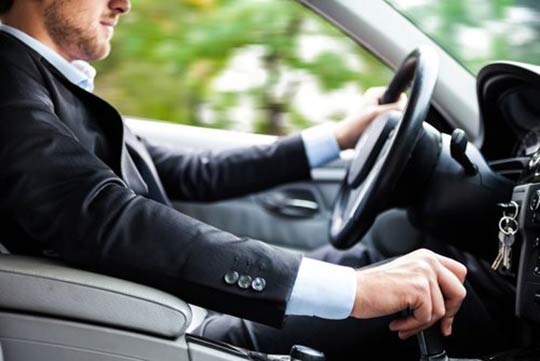 Test driving a car is one of the most important things you can do before taking the plunge and buying the vehicle. Not only does it let you get a feel for the new car and decide if it's a good fit for your needs and tastes, but it will also allow you to spot any potential issues it has before you lay down your cash.
For those looking to upgrade their car and want to learn how to test drive a car, and what checks to make on the vehicle before purchasing, we have put together a detailed and helpful animated video which touches on all of the areas you should check when test driving a car.
Checks to Make When Test Driving a Car
If you found the video above helpful and would like a checklist of all the precautions to take and checks to make when test driving a car, we've written them up into the handy checklist below that you can print and take along with you to your next test drive.
Here's a quick, simple and handy checklist which will remind you exactly how to test drive a car!
How to Test Drive a Car
Test driving a car shouldn't be an intimidating task. Before embarking on a trip to view and test the car, be sure to remember to take your time while testing and checking the vehicle; cars are rarely a cheap purchase so you should be 100% that the car is right for you before buying.
Here's our list of checks and tips to remember when test driving:
Before Test Driving a Car
Be sure you are insured to test drive the car by the seller and your insurance company.
Only meet a private seller at their home address.
Only meet a car dealer at their business premises or showroom.
Aesthetic Car Checks
Look at panels and bodywork for chips, scuffs and stone dents.
Look underneath the car and inside the engine compartment for damage, leaks and spills.
Check alloy wheels for scuffs and damage.
Check all 4 tyres and the spare to see how much tread is left. Less than 3mm and you'll have to replace them.
Look at the dashboard for any blemishes or damage.
Performance Checks
Start the car from cold. Turn off the air con and radio.
Check for excessive blue, white or black smoke from the exhaust, these are warning signs that something BIG may need fixing.
Other warning signs that something big could be wrong are: failure to start the first time, exhaust noises inside the car and a jittery rev counter. If the engine speed fluctuates, it will need attention, warning lights on the dash – if you don't understand what they're for then check.
Turn the wheel either way and listen out for loud noises, bumps and knocks.
Test the air conditioning; open all the vents and use every setting on the heater and cooling system.
Set and unset the handbrake, there shouldn't be too much travel when it's put on.
For more great video content like this, check out the official webuyanycar YouTube Channel