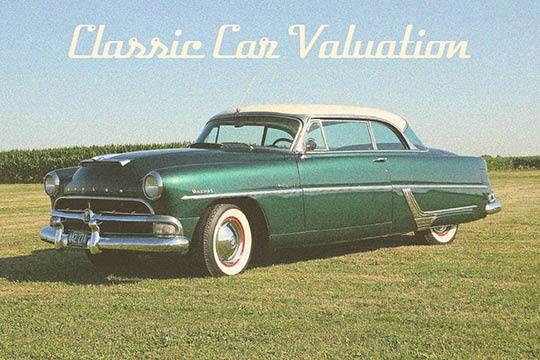 If you love classic cars then you will know all about the London Classic Car Show coming up on the 15th February. Who's excited? Last year the popular car show celebrated the 70th anniversary of Ferrari, admired the car racing star Jacky Ickx and took on the theme the 'Perfect 10' along the Grand Avenue. This year is going to be just as good with plenty to look forward to; Phillip Glenister will be hosting a tribute to the getaway car, the Grand Avenue is back with another theme, 'Specials', to wow its audience and Nigel Mansell's career will be showcased.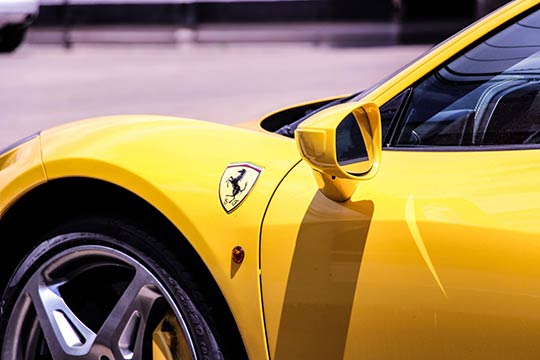 To celebrate the 4th year of the London Classic Car Show, we thought we'd give you some pointers on how to value your classic car.
In many respects classic cars are priceless; the love many of us have for our prized vehicles is measurable only in hours spent fine-tuning engines and polishing chassis. All good things must come to an end, however, and while owners are often reluctant to release ownership of their classic cars, circumstances may call for the valuation and subsequent sale of their vehicle.
Getting a fair valuation for a prized car is incredibly important, especially if the vehicle holds a level of sentimental value to the owner; so if you are curious as to how much your classic car is worth or simply want to learn more about classic car valuation, you've come to the right place!
How much is My Classic Car Worth?
Classic cars are often valued on their current condition and how much restoration work the vehicle would require. As many collectors will know, classic cars can often carry a high value so it's important to be sure that each vehicle is valued fairly and appropriately based on the vehicle's current condition. If you are wondering 'how much is my classic car worth?' this classic car valuation guide will give you a better idea of how your car would be valued based on its current condition.
Classic cars are commonly valued in one of two ways:
The '100 Point System'
The 'Six Categories of Condition'
Let's take a look at each of these valuation systems, and how they are used to evaluate the sale value of your classic car.
The 100 Point System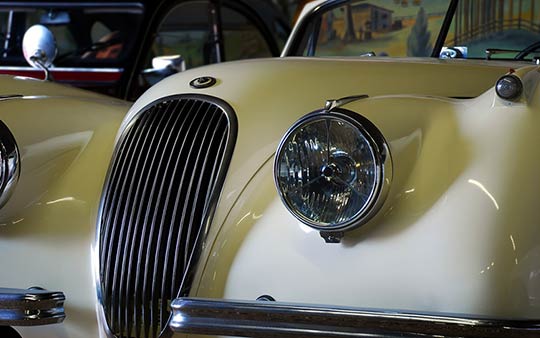 The 100 Points System is essentially a grading system used for marking the quality and condition of a classic car out of a possible 100 points. Once the appearance and condition of the car is evaluated, the car is given marks out of 100, and then placed into one of 10 corresponding categories.
Here's how each lot of 10 points in the 100 Points System is regarded:
100 Points = Perfect Condition
For 100 points the classic car is expected to be in perfect original condition, having been restored professionally both inside and out to be of the same or even better quality than the car originally was when it left the production line.
90 Points = Excellent Condition
A car rated 90 out of 100 would be expected to be almost flawless in its restoration; almost comparable in quality to the vehicle would be when it originally left the production line.
80 Points = Fine Condition
A classic car rated 80 would be fully operational and of acceptable show quality; however, there may be minimal signs of wear, for example in cases where the car is an older restoration.
70 Points = Very Good Condition
Vehicles rated 70 often occur (again) in cases where the car is an older restoration, however, there are more visible signs of wear and general age. This is often the case in restored classic cars that are driven on a daily basis.
60 Points = Good Condition
These vehicles are in drivable condition; however, they may require mechanical and cosmetic work. There are no serious issues with the vehicle, yet there is work that could be done to further restore the car.
50 Points = Drivable Condition
There are more flaws present in classic cars that are rated 50 during their valuation, however, they are still considered drivable despite minor mechanical or cosmetic imperfections. These cars are often driven every day, and in many cases are used as a primary form of transportation.
40 Points = Restorable Condition
These vehicles require considerably more work than cars in the above classification, however, they should not require too much in the way of extra parts. Commonly these vehicles need work on the engine, interior or chassis (or a combination of the few).
30 Points = Partial Condition
Cars given 3 points during their valuation require extensive restoration work to several areas of the vehicle, inside and out. These are often very time-consuming and costly restoration jobs that require many hours of labour.
20 Points or Lower = 'Parts Car' Condition
These vehicles are considered unrestorable, and would not be worthy of a complete restoration. That is why in most cases these cars are stripped of their usable parts and scrapped thereafter.
The Six Category System
This system works in a very similar way to the 100 Points System and having revised that system first, we can now easily translate the Six Category System into relatable terms.
Here we can apply the same knowledge from the previous system as follows:
Category 1 is for cars marked 90 points or above
Category 2 is for cars marked 80 – 89 points
Category 3 is for cars marked 70 – 79 points
Category 4 is for cars marked 60 – 69 points
Category 5 is for cars marked 40 – 59 points
Category 6 is for cars marked 39 points or less
Classic car valuations are based on the condition quality and need for restoration of each vehicle in question. To get a quote on the value of any car, simply enter your reg number here!