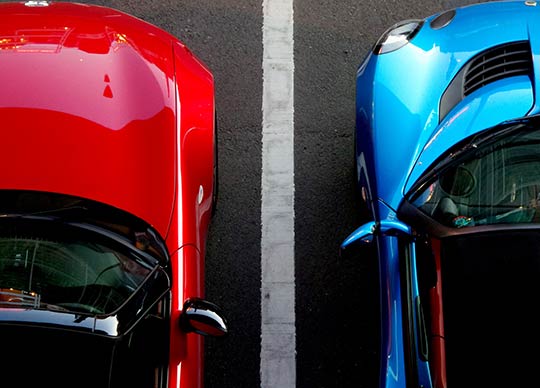 Looking for a parking space can be an absolute nightmare, especially in a busy town or city centre. And not just for the driver; motorists driving slowly on streets searching for a parking space can cause traffic jams and irritate other drivers.
That's where your smartphone comes in. There are lots of apps that can help you locate the nearest parking space and many have a whole lot of other features too.
So to help you find parking without the hassle, here's a list of the best parking apps for your phone.
Appy Parking – Free
Originally developed as an app to help Londoners find street parking, Appy Parking now allows you to search for on or off-street parking pays, including electric chargers. It also features real-time space availability along with parking rules and price comparison. There's built-in navigation and a walking route for getting back to your vehicle, too. And as a bonus, you can pay by card or phone through the app. They also have a fuel price comparison feature which is useful to find the cheapest and nearest stations. The only downside? It only covers London and 11 of the UK's biggest cities, so it's only suited to those drivers who regularly park in large cities.
Parkopedia – Free or £1.69
One of the most popular parking apps, Parkopedia offers a similar service to Appy Parking with real-time availability, pricing information and navigation options. Its search results include a wide choice of parking options including commercial car parks, roadside bays and private lets. You can also report and review car parks, as well as pre-book your parking space. The only downside is that you have to upgrade to the paid version of the app to get full access to all its features.
ParkMe Parking – Free
Another fairly standard parking app, ParkMe shows details about pricing and rules, but doesn't have live parking availability. It has a useful option to mark your location and set a timer to track how long you've been parked. It's also worth noting you can't pay through this app either.
JustPark – Free
The Airbnb for parking, JustPark has a great selection of privately let spaces and garages, commercial car parks, less so. Although JustPark won't give you as many parking options as other apps, it does offer something a little different and lets you book specific parking spots in advance and pay for them within the app.
NCP Parking – Free
As the number one car park operator in the UK, this is a really useful app to have if you want to quickly and easily find a parking centre. It will direct you to the nearest NCP car park, as well as show prices and availability. You can also record the location of your car once you're parked and receive walking directions to and from it.
The AA – £1.99
This app from the breakdown specialists has pretty much everything you'd need – a wide selection of paid and free car parks to search, live availability, opening hours and price information. You can also see park and ride locations too. However, you can't pay for parking within the app, which could be a drawback compared to some of the other apps in this list.