Iconic actor and one of the most lusted-after Bond actors, Sean Connery, celebrated his 85th birthday on the 25th of August – so we're celebrating with an appreciation of all things 007! We've hauled classic quotes, snippets of all the best fight scenes, and carefully collated the steamiest moments from all the Bond films. But who did Bond best? It's the ultimate question.
Summon your Bond trivia, have a good read of this and don't forget to vote for your favourite Bond of all time.
Bio: Roger Moore took over Bond in 1973, and as a consequence of his affable on-set presence, rogue smile and Hollywood-tanned brow, he secured the title for the subsequent seven films, spending a total of 12 years in the role.
He is the oldest actor to ever have played the character. Moore's Bond was recognised for being a "seasoned, debonair playboy" who would always have a trick or gadget to hand; this was designed to serve the contemporary taste of the 1970's. In 2004, Moore won majority vote in an Academy Awards poll for 'Best Bond', but does he still reign over the likes of Daniel Craig, today? (Cast your vote below!)
(i) In Action:
Another sorry victim – straight into the fish-tank you go.
Bio: Dalton originally turned down the role when he was first approached, stating that he was too young at the tender age of 24, and the prospect of taking over Connery's sterling job as Bond seemed all-too daunting. Dalton was approached a few years later, after Moore had retired, and agreed to star in The Living Daylights (1987) which was critically successful and grossed more than the previous two Bond films with Moore.
Dalton's portrayal of Bond was much more sinister than previous Bond's – a complete contrast to Moore's light-hearted playboy-esque depiction. Dalton pushed on the darker, grittier side of a Bond that is ever-present in Ian Fleming's original novels, demanding the removal of the "techno-pop" and fantasy plots that typified the Connery and Moore films.
(i) In Action:
 'Feelin' hot, hot, hot'.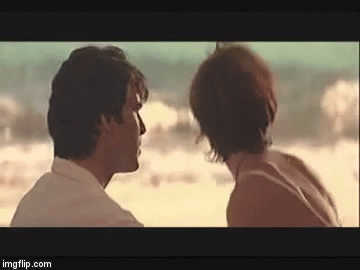 Bio: Craig tackled the role head-first with a 'can-do' attitude, promising many great things during his time as Bond. Primarily, blond-haired, blue-eyed Craig was not considered your typical brooding Bond, but he succeeded to win fans over after the release of Casino Royale in 2006, followed by Skyfall in 2012.
(i) In Action:
Possibly one of Bond's best bust-ups? And there's even a giant floating jellyfish in the background.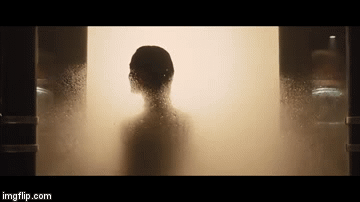 Did you know that Bond's car of choice – the Aston Martin – is also the UK's most coveted car? Check out more fun facts like this in our infographic, How British Cars Are Ruling the Roads.
Comments
comments