---
Who Was The Best Bond?
Iconic actor and one of the most lusted-after Bond actors, Sean Connery, celebrated his 85th birthday on the 25th of August – so we're celebrating with an appreciation of all things 007! We've hauled classic quotes, snippets of all the best fight scenes, and carefully collated the steamiest moments from all the Bond films. But who did Bond best? It's the ultimate question.
Summon your Bond trivia, have a good read of this and don't forget to vote for your favourite Bond of all time.
1. Sean Connery (1962-1971)
"Do you mind if my friend sits this one out? She's just dead." – Thunderball
Connery was the first actor to grace our screens as Ian Fleming's masculine, cunning & graceful 'Bond' back in 1962. As a result of his contributions to the Bond films, amongst other productions, Connery received a Lifetime Achievement Award at the 1996 Golden Globes. He succeeded in leaving an essence of style and flair, echoed by other Bond actors over the decades behind him when he eventually retired from the role of 007 in 1971.
Romantic Efforts: Bond & Honey Ryder get cosy in a dodgy-looking boat.
2. George Lazenby (1969)
"This never happened to the other fellow!" – On Her Majesty's Secret Service
Bio: Lazenby was selected to play Bond based on his 'sexual assuredness' and ability to ooze aggression and coolness on screen. According to an interview, Lazenby experienced difficulties on set, stemming from director Hunt's refusal to speak directly with him. After On Her Majesty's Secret Service, Lazenby announced that he no longer wished to play the role of Bond due to a conflict with the producers, about who he said, "they disregarded everything I suggested because I hadn't been in the film business like them for about a thousand years.
In Action: Lazenby throws a rather tall intruder into some kind of decorative wall-hanging and it is brilliant.
3. Roger Moore (1973-1985)
"Miss Anders… I didn't recognize you with your clothes on." – Moonraker
Bio: Roger Moore took over Bond in 1973, and as a consequence of his affable on-set presence, rogue smile and Hollywood-tanned brow, he secured the title for the subsequent seven films, spending a total of 12 years in the role.
He is the oldest actor to ever have played the character. Moore's Bond was recognised as being a "seasoned, debonair playboy" who would always have a trick or gadget to hand; this was designed to serve the contemporary taste of the 1970's. In 2004, Moore won the majority vote in an Academy Awards poll for 'Best Bond', but does he still reign over the likes of Daniel Craig, today? (Cast your vote below!)
Romantic Efforts: A classic combination of passion and aggression as demonstrated by Moore.
4. Timothy Dalton (1987-1989)
"I'll do anything for a woman with a knife."- Licence to Kill
Bio: Dalton originally turned down the role when he was first approached, stating that he was too young at the tender age of 24, and the prospect of taking over Connery's sterling job as Bond seemed all-too daunting. Dalton was approached a few years later, after Moore had retired, and agreed to star in The Living Daylights (1987) which was critically successful and grossed more than the previous two Bond films with Moore.
Dalton's portrayal of Bond was much more sinister than previous Bond's – a complete contrast to Moore's light-hearted playboy-esque depiction. Dalton pushed on the darker, grittier side of a Bond that is ever-present in Ian Fleming's original novels, demanding the removal of the "techno-pop" and fantasy plots that typified the Connery and Moore films.
Romantic Efforts: Dalton just couldn't wait to get home.
5. Pierce Brosnan (1995-2002)
"James Bond, stiff-ass Brit." – GoldenEye
Bio: Brosnan was acclaimed for his natural flair, wit and natural charm whilst playing Bond, which resulted in a marked improvement over his immediate predecessor. Brosnan appeared in four Bond films and achieved huge support from critics and the franchise fan-base for a fifth instalment. In 2004, Brosnan stepped down and handed the role over to Daniel Craig.
In Action: A dark and mysterious fight scene and Brosnan takes a good old walloping; but he comes up trumps of course.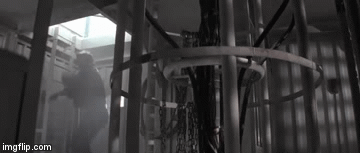 6. Daniel Craig (2006-2015)
"Now the whole world's gonna know that you died scratching my balls!" – Casino Royale
Bio: Craig tackled the role head-first with a 'can-do' attitude, promising many great things during his time as Bond. Primarily, blond-haired, blue-eyed Craig was not considered your typical brooding Bond, but he succeeded to win fans over after the release of Casino Royale in 2006, followed by Skyfall in 2012.
In Action: Possibly one of Bond's best bust-ups? And there's even a giant floating jellyfish in the background.
Did you know that Bond's car of choice – the Aston Martin – is also the UK's most coveted car? Check out more fun facts like this in our infographic, How British Cars Are Ruling the Roads.
We may not be quite like Bond, but we get things done fast. Receive your car's free valuation in under 60 seconds and you could sell your car the same day, no fuss and no stress. Impressive, hey!
Comments
comments
Recommended Posts
April 29, 2019
March 06, 2019
September 04, 2017