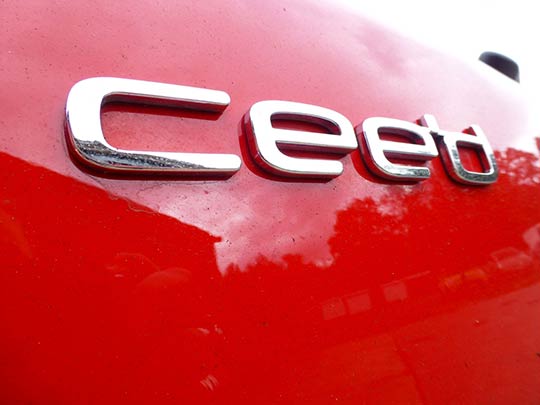 Naming someone, or something, is a big responsibility. No wonder new parents agonise over what to call their freshly-hatched offspring. Naming your baby William or Catherine might set them up for life, but will choosing something less traditional, such as Cassius or Chardonnay, be a help or a handicap?
It's the same with cars. A name that slips silkily off the tongue, as does Alfa Romeo Giulietta, or has a chummy alliteration, like Ford Fiesta, will always sit well with buyers. But some cars are saddled with such silly names that it is amazing that they still manage to be successful.
You have to sympathise with car manufacturers. It's not easy finding a catchy, appealing name for a new model that has never been thought or before, or registered by someone else. Even when you do, it may be prone to mispronunciation. Take the Ford Mondeo for example. It's supposed to be the Mon-day-o, but some people still insist on saying it as Mondy-o.
Oriental naming antics
Remember the Mitsubishi Starion? Officially, according to the maker, it was named as a contraction of 'Star of Orion'. But early Japanese television advertising for the car featured a logo of a horse's head, and it was strongly rumoured at the time that the car was so-called as a result of Japanese engineers mispronouncing 'stallion'.
The Japanese car industry has long had a reputation for coming up with some rather bizarre names for its products. A few examples: the Honda That's, Mazda Bongo Friendee, Mitsubishi Lettuce, Isuzu Mysterious Utility Wizard, Nissan Homy Super Long, Honda again with Life Dunk, Subaru Brat, Daihatsu Naked … yes, really.
The Chinese aren't averse to giving their cars some, well, unusual names as well. How about the Geely Rural Nanny, or the Great Wall Wingle? Er, no thanks.
Odd and odder
Mind you, the Americans aren't slow with rather cringey car names too. Well, would you feel proud to drive a car wearing badges that said it was a Dodge Dart Swinger, a Chrysler LeBaron, Buick LaCrosse, Oldsmobile Futuramic, Chevrolet Luv or a Plymouth Hemi Cruda? No, me neither.
Korean car company Kia has some choice examples of, shall we say, unusual names for its models, often littered with punctuation. I give you the Kia cee'd. That's right, lower case c and an apostrophe. Then there's the pro_cee'd, again with no capital letter, and apostrophe and an underscore as well. My old English teacher would be crying into her morning cuppa. As for the Kia Sorento, it's a nice enough name, but cynics say it is so-called because its Korean namers erred over the spelling of the beautiful Italian report of Sorrento. Ho hum.
French manufacturer Renault has its own fair share of frankly odd car names. I give you the Renault LeCar of a while back, or how about the modern Captur and Kadjar? Then there is the Peugeot Bipper Tepee, Nissan's Qashqai, the Dacia Duster, Maserati Kubang and Mercedes-Benz Ambiente Dog.
Perhaps the most unfortunate car name of them all was the Vauxhall Nova. It sounded pleasant enough tripping off an English tongue, but in Spanish it meant "It doesn't go."