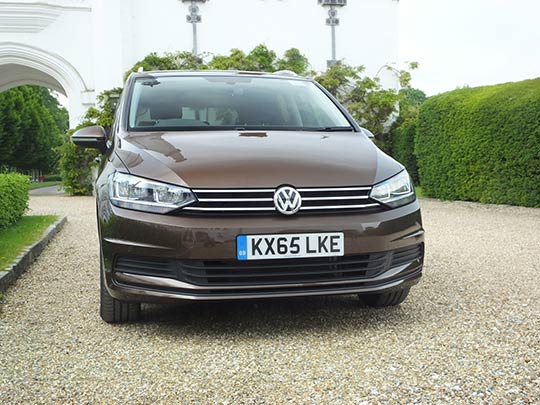 The new generation VW Touran is like the old one but better. There's more room inside and seven seats, the rearmost of which fold into the floor. Outside it's neatly inoffensive a tad bigger and a bit lighter.
Petrol engines are available in both 1.2 and 1.4, and diesel-engined models are available in 1.6 and 2.0; all of which are incrementally cleaner and more fuel-efficient than their predecessors.
You can choose from a six-speed manual or 7-speed DSG self-shifting transmission.
The tastefully 'poshed-up' cabin is stuffed with airbags, and SE versions, like the 1.2-litre petrol we drove, get speed limiters, anti-collision technology and a greenhouse-sized glass roof with 'ambient lighting,' whatever that is.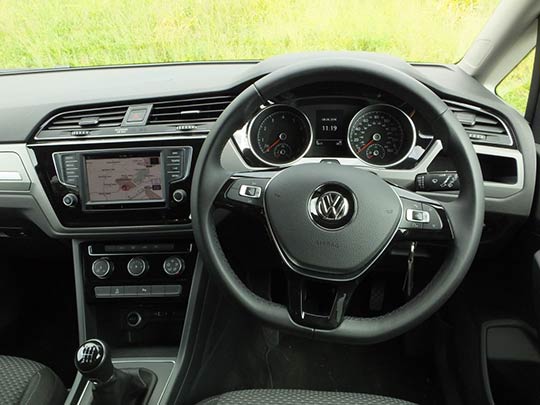 Touran's will connect to a shed load of smartphones and other devices, and some have voice amplification to allow parents to shout more effectively at their children.
The Volkswagen Touran is designed to be useful in lots of little ways. Basically, it's a German car with 47 places to store things –that's all you need to know.
Fold and remove the two rows of rear seats and the Touran takes on the character of a van with windows.
How does it drive? Well, like a Volkswagen. Our test car's high output 1.2 turbo petrol engine was quiet and had plenty of urge. VW was one of the pioneers of big cars with small engines aided with turbochargers, and the way this one goes about its business is impressive.
The high, relatively upright driving position is comfortable and commanding, and the square-rigged Touran is easy to see out of when parking.
The gear change is slick, the steering sharp, the car grips well, corners neatly and provides a firm ride.
The Touran is designed to be useful and painless to live with. A file–and-forget example of a machine intended to take a fractious family on holiday, a civilised oasis in which to escape from a trip to the supermarket rather than something to quicken the pulse. If you like cars that are easy going and practical, you'll like this one.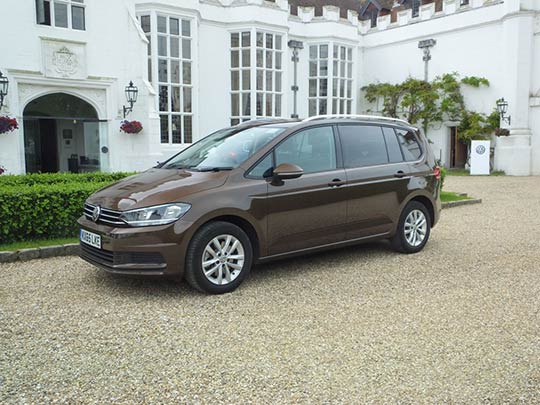 Volkswagen Touran Stats Review
Model tested: Volkswagen Touran SE 1.2 TSI 110 PS 6spd,
Top Speed: 117mph
0-62mph: 11.3sec
Economy:  52.3mpg
CO2: 126g/km
Price: £23,660
Do you like the look of the new Volkswagen Touran? Upgrade your old car to this practical family car. Enter your reg now to receive your car's valuation.