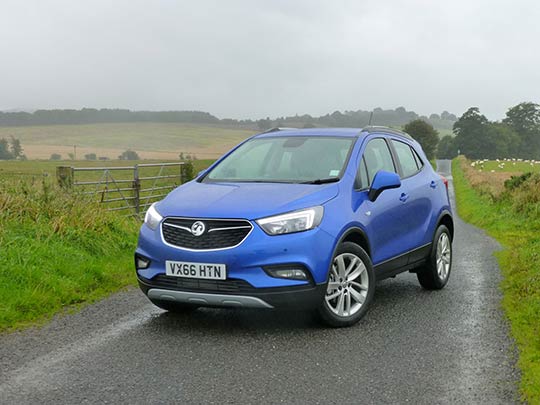 It's no pulse-quickener, but the Vauxhall Mokka is a winner in the popularity stakes as a friendly and practical family transporter.
The first time I drove a Vauxhall Mokka at its original launch back in 2012, I was distinctly underwhelmed. It didn't ride very well, and the test route was suspiciously short of corners, leaving the impression that it didn't handle with any distinction either.
To its credit, Vauxhall reacted rapidly to testers' criticisms, and sorted the ride and handling to an acceptable level before the Mokka went on sale. Its chummy looks and pleasant manners went down well with buyers, and so the chunky car named after a coffee bean has done pretty well for itself.
It's a very strong seller for Vauxhall, wooing 45,400 buyers in the UK last year alone, and accounting for one in every six cars the Luton-based company sells. It isn't made here, though, it comes from a factory in Spain.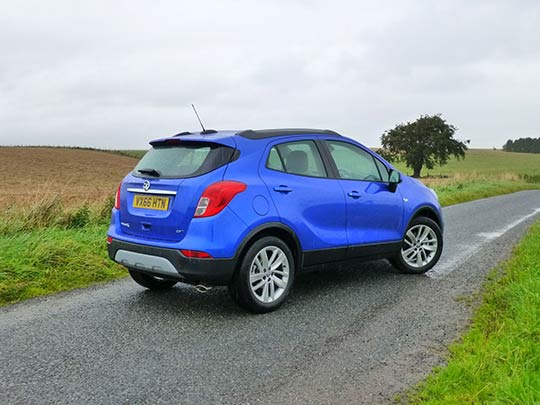 The Mokka has some tough competition, up against highly credible rivals like the Nissan Juke, Renault Captur and Skoda Yeti, but it more than holds its own in the popularity stakes. Last year it made the top 10 best-selling new cars in Britain list for the first time, one of only two SUV-crossovers to do so. The other one was the bigger Nissan Qashqai, in the list at number five. The Mokka was 10th.
Nose job and cabin update
Now the Mokka has just undergone a makeover to freshen its buyer appeal. From the outside the changes are modest: it's been given a new nose with a revised grille, restyled headlights, and a more sculpted housing for the front fog lights. There are also some minor styling tweaks at the back including new rear lights.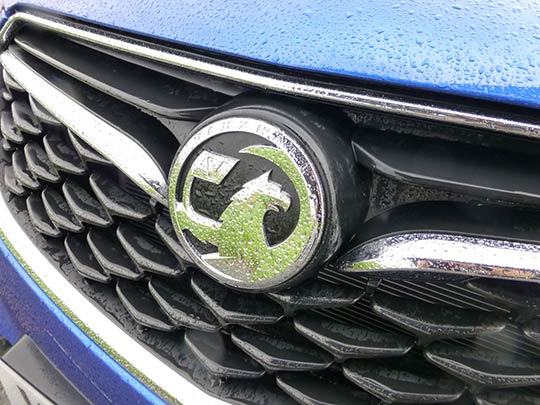 The Mokka's cabin has been a bit underwhelming up to now, not over-endowed with techy features, but rather busy with dashboard buttons. That has been addressed with a new eight-inch touchscreen infotainment display, and fewer fussy buttons on the centre console.
With such subtle exterior changes, and the car's chunky body silhouette unchanged, how do you spot a new one? Vauxhall has added an X – for crossover – to the name, so the X badge on the back is an instant identifier.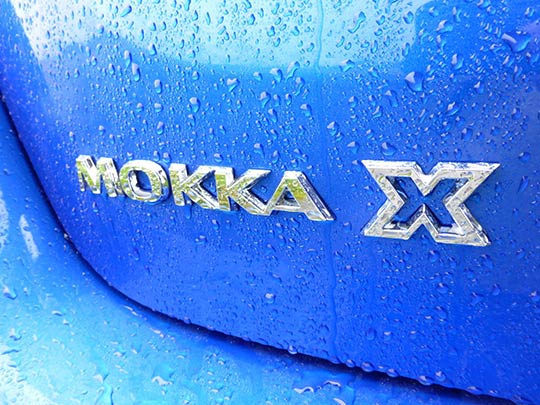 'Whisper' engines
The engine choice is 1.4 or 1.6 litre petrol, and 1.6 litre diesel, with power outputs from 109 to 148 bhp. There are both front-wheel-drive and 4×4 versions, and prices range from £17,640 to £26,815. There are four trim levels, from Active to Elite Nav, and a choice of 11 body colours.
Vauxhall boldly calls its latest engines 'whisper diesels', and although that's a rather over-egged description, they are quieter than its older engines, with a less pronounced diesel rattle. Performance is robust, with a brisk sub-10 seconds acceleration time and a sprightly top speed that makes for relaxed motorway cruising.
The Mokka has a chummy likeability as long as you don't expect too much of it under pressure across country. It still isn't the best-handling car of its kind, but it's a pretty agreeable family transporter that has won plenty of friends. For a car that's quite compact at 4.2 metres long, it feels reasonably roomy inside.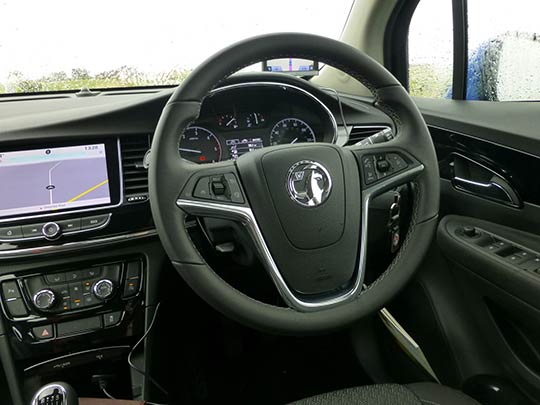 Keeping the kids quiet
The boot capacity is 356 litres, stretching to 1,372 litres at maximum with the back seats stowed. Standard boot space narrowly beats a Nissan Juke by two litres, but is a Skoda Yeti has 60 litres more, and they're all trounced by a Renault Captur with almost 100 litres more than the Mokka X.
With the update, the Mokka X has been hauled into the modern age, with Apple CarPlay and Android Auto now available, as well as Vauxhall's clever OnStar service that has an interesting range of features. These include automatic emergency service alert in an accident, and allowing up to seven devices – mobile phone, iPads and so on – to access the onboard wireless data connection. Very child-friendly!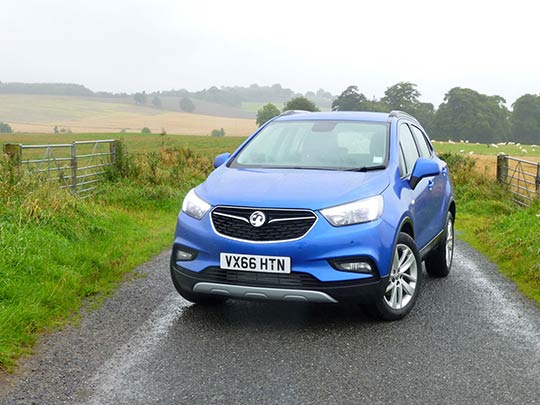 Vauxhall Mokka X Stats Review
Model tested: Mokka X Elite 1.6 CDTi
Top speed:  118 mph
0-62 mph:  9.3 secs
Economy:  65.7 mpg
CO2:  114 g/km
Price:  £24,365