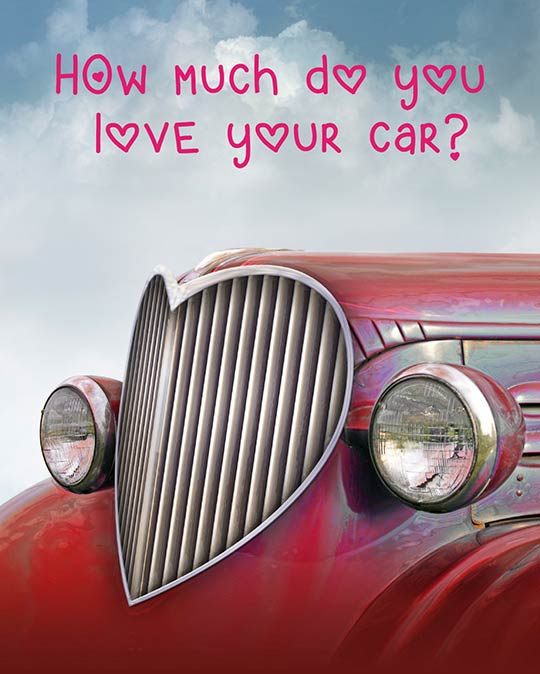 Does your partner spend too much time, money and attention on their car? Or are you feeling as though YOU could be on the brink of a full-scale car obsession?
With Valentine's Day upon us, now is the perfect time to take our handy quiz and find out exactly where your priorities lie!
While many people take pride in the appearance and condition of their car, there's always a possibility you might be growing a little overly attached to your vehicle. If you (or your partner) could use a quick test to find out which is the real object of your affections, take our special Valentine's Day Quiz!

Be sure to share our quiz with your car-loving friends and family.
Bonus Info
While we're on the subject, did you know that 63 year old American car Casanova Edward Smith has been in a long-term relationship with a Volkswagen Beetle for over 3 decades?!
After an awkward interview on This Morning, Edward reported that his current 'girlfriend' is not his first vehicular sweetheart either, in fact, it is only the most recent in a long line of 700+ cars that Edward has known and loved, including Fords, Jaguars and Mustangs.
Having acquired the car in 1982, Edward and Vanilla have been together for a commendable 35 years. Say what you like about the guy, but that is clearly a stable long-term relationship…