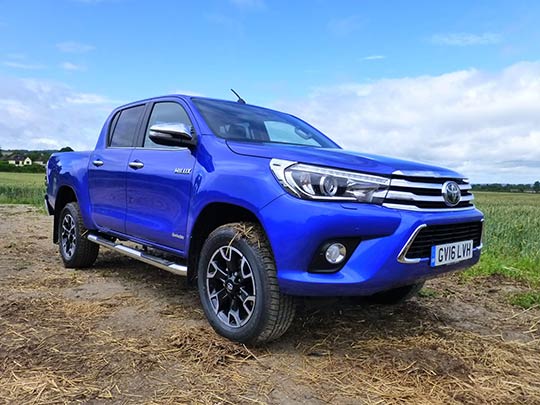 Longer, lower and with a new diesel engine, the Hilux goes into its eighth generation.
Toyota's Hilux has been around a long time. Nearly half a century, in fact, of tough motoring and mud-plugging since the original one was launched in 1968. One of the first modern pickups, it quickly gained a reputation for being as tough as old boots, and over seven generations of the rugged workhorse more than 16 million of them have been sold around the world, 815,000 of which have been across Europe.
Now here's the new one, the eighth generation of a phenomenally successful vehicle that can tackle just about any terrain. This Hilux is just a bit longer, wider and lower than the last one, and has an increased towing capacity, now a stonking 3.5 tonnes.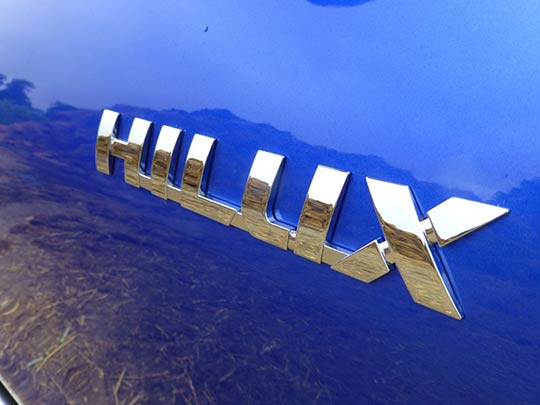 What else is new about it? The engine is the big change, and it puts into reverse what Volkswagen has done with the rival Amarok pickup. VW has just switched its new one from a two-litre engine to a three-litre, for more power and also cleaner emissions. Toyota has gone in the other direction, making a change from the three-litre engine in the old Hilux to a 2.4 litre D-4D in this new one.
More torque but also fuel savvy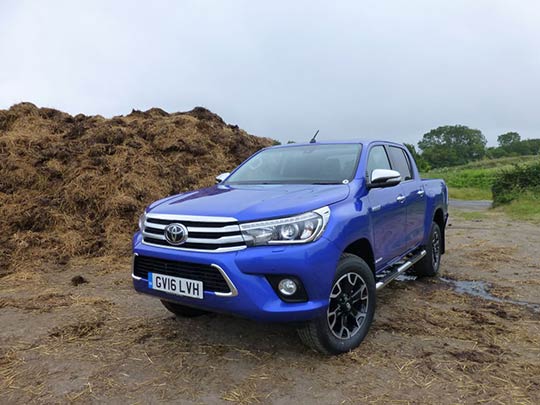 Why? Because it's a more efficient engine with a better mid-range punch, thanks to an increase from 253 lb ft to 295 lb ft of torque. It also benefits from a big boost in fuel economy. The most fuel-savvy version has combined fuel economy of 41.5 mpg and CO2 output at 178 g/km, although the better-kitted Invincible version we drove is not quite in that league.
The Hilux is not a single vehicle but a whole range of versions, including combinations of three body styles, four trim levels and two transmission options. The body choices are two-seater Single Cab, four-seater Extra Cab, or – the most popular with UK customers – five-seater Double Cab like the one we chose to drive.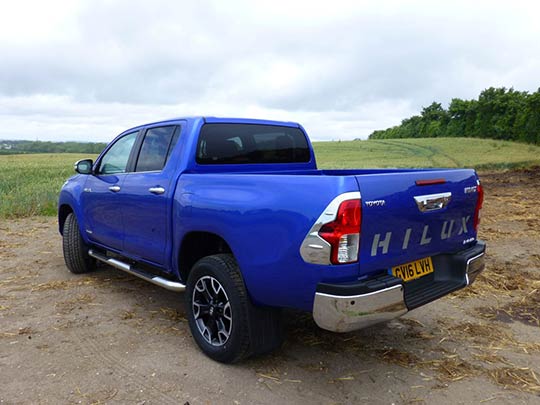 This new Hilux has a bigger cargo deck than its predecessor, with a maximum carrying ability of 1055 kg, which is less than a Ford Ranger's but ahead of main rivals like the Amarok and Nissan Navara. Hilux trim levels are Active, Icon, Invincible and Invincible X, and there is either a six-speed manual gearbox or a six-speed automatic.
Driving manners on the road …
Like other pickups, you sit really high in a Hilux, so heaving yourself up into the cab is a brawny effort. Once there, you are surrounded by a cabin that is modelled more on a car's interior than a truck's.
The Hilux comes with an infotainment screen which is clean-looking and easy to use, but you have to pay extra for satnav. It's a £750 option. The Double Cab model is the one best suited to a weekend life as a family transporter, even if it spends the working week on a farm or building site.
Its road-going manners are pretty civilised, up with the best of this type of vehicle. The ride is a touch softer than some of the others, so it jostles less over bumps and potholes than some rivals. The body leans a bit on the bends, and isn't as taut as some – the Amarok comes to mind – but it hangs onto the bends tolerably well and is mostly quite enjoyable to drive.
… And on the rough
Over rougher ground the big Toyota pickup shines. We took it over some quite tough terrain in the extensive grounds of a big country estate, and it coped admirably with everything we slung it at. Up hill, down dale, through water splashes  and along deep gulleys, and it shrugged them all aside.  By reputation, we knew it could cope with much rougher stuff than those.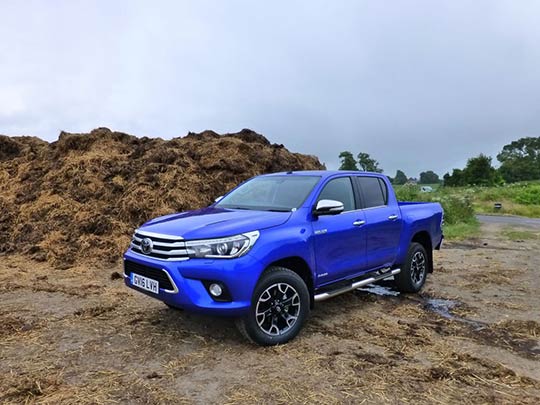 Electronic aids do some of the work for you. As well as a stronger ladder-frame chassis than the old model, and standard four-wheel-drive with high and low settings, it has an active traction control system and downhill assist control, to let you trundle down a steep slope under tight control.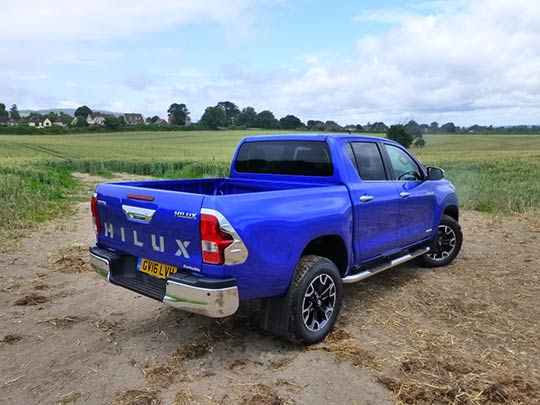 As we finished the test drive on a tricky forest track, the landscape opened up ahead and we found ourselves driving into a familiar scene straight out of a movie. You know that bit in Notting Hill where Julia Roberts is in period dress, on set at the back of a grand country mansion, and Hugh Grant listens in on her dismissive chat with a fellow actor? That was right filmed right where we were now, in the middle of the Hilux driving route.
I looked very hard, but couldn't spot Hugh Grant anywhere. Pity. He'd look good in a Hilux.
Toyota Hilux Stats Review
Model tested:  Hilux Invincible 2.4 Auto
Top speed:  106 mph
0-62 mph:  12.0 secs
Economy:  36.2 mpg
CO2:  204 g/km
Price:  £31,350
Images: Sue Baker