A Korean duckling has undergone a major revamp and turned more swan-like, with a price shift to match.
With its double-S name, you might be forgiven for thinking that Korean car maker SsangYong had something to do with snakes. Not so. The name means double dragons, and the company badge is intended to represent dragons' wings.
SsangYong has been around awhile, with its roots as a vehicle manufacturer going back to the mid-1950s. That makes it the oldest of the three Korean car brands, more than a decade ahead of either Hyundai or Kia.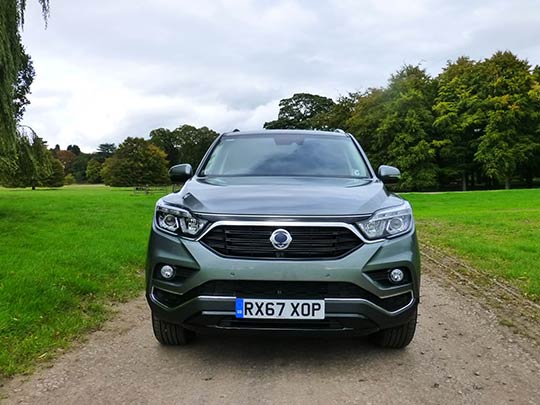 SsangYong likes to be known as 'Korea's Land Rover', and its vehicle range of hunky 4x4s does invite that comparison. But while Land Rover has climbed the quality and price scale to become a luxury car producer, SsangYong has remained at the more rustic end of the 4×4 scene, with rugged products and budget pricing.
Regenerated Rexton
Recently SsangYong has revved up its range with the Tivoli, a more family-friendly mid-size SUV which is doing very well for the company. But its core vehicle remains the much more butch Rexton, which has always seemed like quite a lot of car for a relatively budget outlay. Its Achilles' heel, though, has long been its rather crude styling, cheap-looking cabin and generally heavy-duty feel.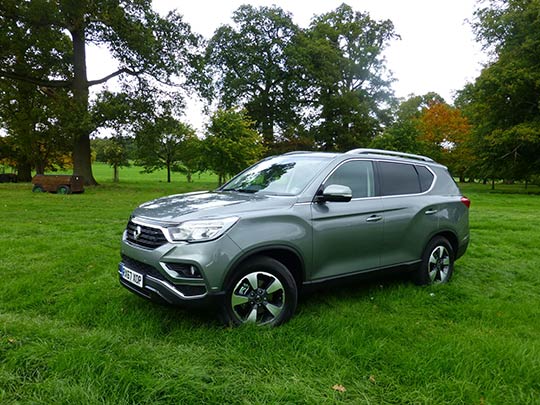 So the time has been ripe for a significant overhaul to the Rexton, and that is what it has just undergone with the arrival of a new second-generation model. It replaces the one that has been in production since 2001 – around double the timescale for most modern vehicles, although with a couple of facelifts along the way.
The new Rexton is more than just an update, it is something of a transformation. It has much smoother aesthetics, with a substantially restyled body and a complete overhaul of the interior in both looks and quality.
Are you looking for a refresh of your car too? Value your car and upgrade to a new and improved version.
Classy cabin
From the outside, the hunky SsangYong is now much more eye-friendly, but it is the cabin that deserves particular praise for what the company's design team has done with it. Climb aboard, and that impact of substantially upgraded quality is instant. Fabric choice, fit and finish would not disgrace an upscale brand, so it's a bit of a revelation in a SsangYong.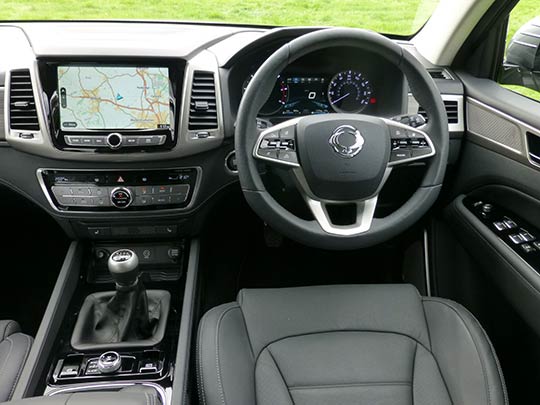 Some of the quilted trim fabric in the new Rexton is as smart as a designer handbag, with an eye-candy look and good tactile quality. There are some novel details too, such as the programmable sound choices for the indicators. You can even set them to make a noise like chirruping grasshoppers every time you turn a corner if you like, though after the first 20 minutes I quickly tired of that option.
There is one odd thing about the interior. It has height adjustable front seat belts, but they must have been designed around diminutive Koreans. At the lowest setting, the belt webbing reels out from below my vertically-challenged shoulder level. Odd that.
Not monocoque
Most cars these days are built on a monocoque construction, with the body and chassis as one entity. The Rexton is unusual in having a body that is separate from the understructure. That benefits its off-road capability, which is really rather good. The car drives pretty decently on-road too, and a lot better than its predecessor, although it's still not up with the best of its rivals for road behaviour.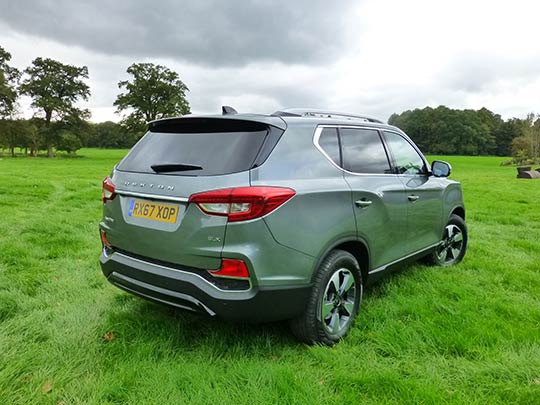 As a tall car, it has a bit of body lean on the bends, and the ride quality can become coarse over challenging surfaces. In common with many off-road-capable cars, it is slightly lacking in steering feel too.
Overall, though, it's an agreeable performer with strong acceleration from the 2.2-litre diesel engine. There is a six-speed manual gearbox in some versions, but the seven-speed auto transmission supplied by Mercedes gives the car a more civilised feel.
Big and quiet
Noise levels are pretty reasonable, even when you're tanking along pretty swiftly. You do hear some engine noise and a bit of wind sound across the mirrors, but it's all fairly subdued.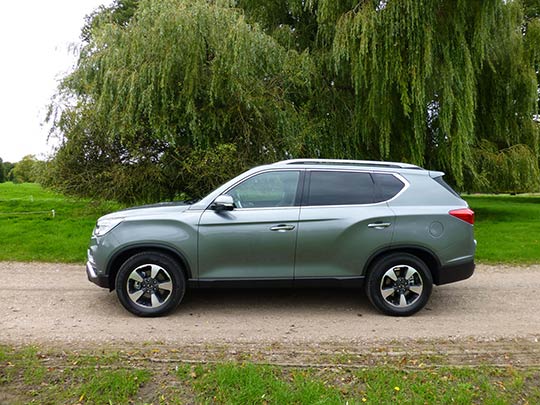 This is quite a big car at 4.8 metres long, and it's very roomy inside. It has a huge boot, some 820 litres, in the five-seater version, stretching to nearly 2,000 litres with the rear seats folded. The Rexton also comes as a seven-seater, which inevitably squeezes boot room, but there still is some.
All versions of the car are 4×4, and there are three drive settings: high for good grip on winter roads, low for off-road capability, and rear-drive only for better economy when you don't need all-around power delivery.
As well as being all-around better than the old model it now replaces, the new Rexton is quite a bit dearer too. Its pricing starts at £27,500, and the top version is £37,500. That's quite a hefty price tag for a car with a relatively unfamiliar badge and is nudging up there towards Land Rover Discovery territory.
SsangYong Rexton 2.2 ELX Review
Model tested: Rexton ELX 2.2 e-XDI manual
Top speed:  115 mph
0-62 mph:  11.3 secs
Economy:  36.2 mpg
CO2:  204 g/km
Price:   £32,000
Images: Sue Baker