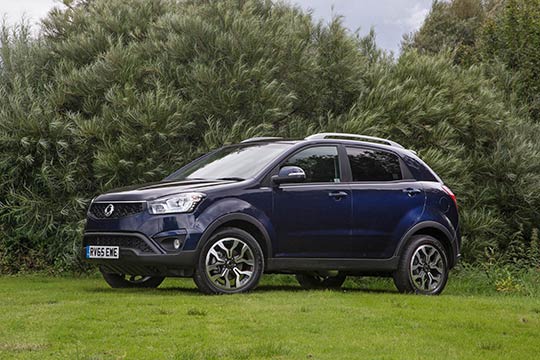 Positioned as a metal-for-money alternative to lifestyle 4x4s like the Nissan Qashqai, the SsangYong Korando is likely to be a pragmatic rather than emotional purchase.
Inside Korando is a spacious beast, with a decent amount of room for five, a nearly flat floor and a cavernous boot.  Fixtures and fittings all seemed solid and well made, in a standard issue sort of way.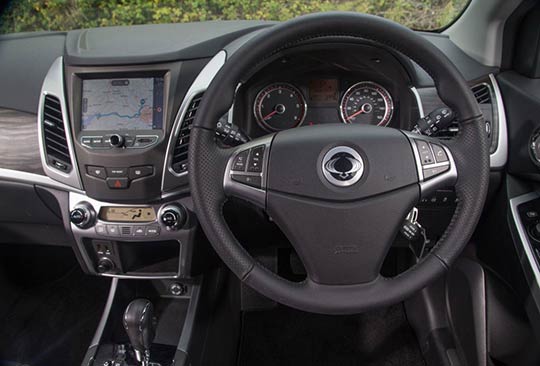 The car is equipped with a veritable shopping list of kit, from alloy wheels, folding mirrors, cruise control and parking sensors, which proved useful given the car's bulk. Safety wise owners won't go without either, as the Korando comes with a plethora of driver aids.
As is common with cars of this type, drivers can opt for either two or four-wheel drive, which might be useful for people who want to lug big trailers carrying big loads, or a horsebox. A 2-ton towing capacity does make the Korando a serious proposition as a working vehicle.
The 2.2 litre, four-cylinder diesel in the car I drove pulled like a tractor and hit 62mph in under ten seconds, but is not the acme of refinement at low speeds, where its mechanical chatter is noticeable, but on motorways it quietens right down and the Korando thrums along in an easy, loping way.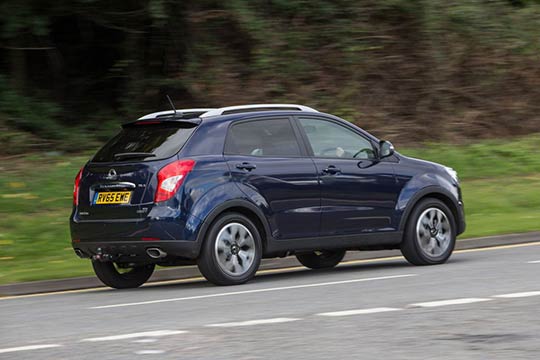 Our car came with a six-speed automatic transmission, which was sometimes a bit slow on the uptake, and we suspect that a manual gearbox would better suit it.
As a driving experience, we're very much into 'get what you pay for' territory. The Korando's big wheels/high ground clearance combo result in a slightly bouncy ride on minor roads, the steering is accurate but inert and the car rolls a fair bit when pushed through bends, but the end result is a bit flaccid rather than unpleasant.
With prices starting just shy of £16,000 we suspect cheaper Korandos represent the best value, as they undercut rivals by several grand.
SsangYong Korando Stats Review
Model tested: ELX 4×4 Auto
Top Speed: 115mph
0-62mph: 9.9sec
Economy:  41.5mpg
CO2: 177g/km
Price: £22,495
If you're in the market for a more practical vehicle, why not sell your old car the practical way. webuyanycar will take your car off your hands with no fuss and no time wasting.