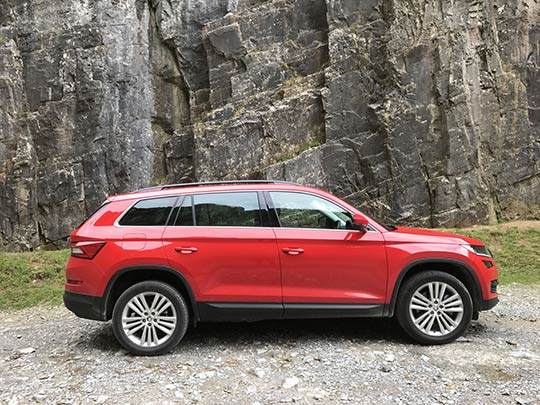 Already chosen by Top Gear magazine as 'Best Family Car in the World', the Skoda Kodiaq is a competitively priced seven-seater.
Coming up with a name for a new car must be a bit of an ordeal for motor companies. Anything catchy or interesting has either been used already, or is registered to someone else. So let's start with the oddball name of Skoda's newest model, the chunky SUV that wears a Kodiaq badge.
The name is apparently derived from a big hunky Alaskan brown bear, the Kodiak, but given a bit of a spin with a different spelling. Like the bear, the Skoda Kodiaq is a beefy looking vehicle with seven seats in an overall length of 4.7 metres.
Underneath, the Kodiaq shares a similar structure with other Volkswagen Group models, the Seat Ateca and Volkswagen Tiguan. But it's bigger than either of them and is more of a rival to Audi's Q5 and the BMW X3.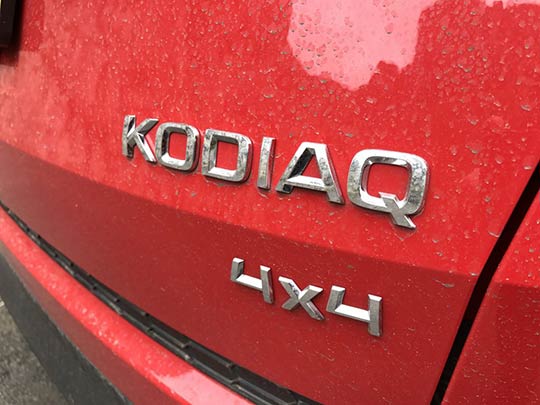 Big friendly bear
What's it like? Very likeable, a big friendly bear of a car that is roomy and practical, feels well-made and is engaging to drive for the type of car it is. Yes, it does seem like a large hulk from behind the wheel, but once it's on the move it is decently nimble, sits well into the bends without undue body lean, and has enough space inside to let all your passengers stretch out in comfort.
For a big SUV, its running costs look reasonable too. It is effectively a taller, pumped-up and more versatile sibling for Skoda's highly-regarded Superb, and it is similarly good value for the amount of space and performance it serves up.
It's the kind of car that works well as a family wagon, so its behaviour on a twisty rural road with a keen driver at the wheel is a key test for whether kids in the back will be happily occupied by their iPads, or adding a constant background serenade of 'are we nearly there yet?' The Kodiaq passes the test. It's a passenger pleaser too.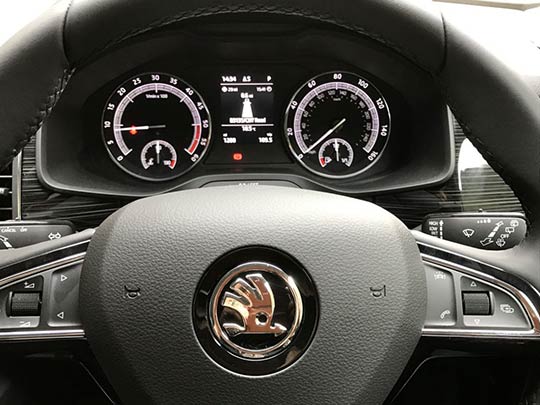 Bump rider
The suspension set-up deals well with most of the bumps and undulations that have become an inevitable feature of British back-roads. You certainly feel the more severe potholes if a wheel drops into one, but the Kodiaq keeps its composure and rides comfortably over most of the surface abrasions.
Steering feel is mostly good too, with a perky precision that is part of what makes it such a likeable car to drive, although when you are getting a move on the steering isn't quite as weighty as we might ideally prefer it to be.
That apart, the car's general demeanour is pleasing, the ride-handling set-up is pretty well sorted and refinement is a strong point. There's very little wind noise, the engine is muted and there's not much road rumble permeating up from the tyres and suspension. The bear travels quietly.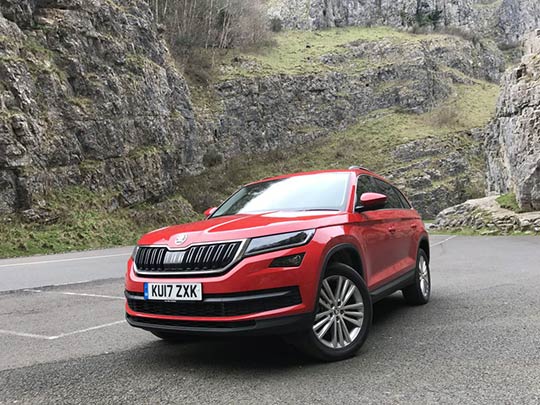 Loads of space
There is a choice of five different engines in the Kodiaq, three of them petrol units and two diesels. The petrol ones are 1.4 litres with power outputs of 124, 148 or 177 bhp, and the diesels are 2.0 litres with 148 or 187 bhp.
The Kodiaq is a big car, 4.7 metres long and with a lot of room inside. The standard five-seater model has a whopping 720 litres boot, stretching to 2,065 litres of load space with the rear seats folded to create a long flat floor in the back. When it comes equipped with seven seats, the Kodiaq's boot shrinks to a still pretty generous 630 litres, and with the second and third seat rows folded the cargo capacity is 2,005 litres.
Kodiaq pricing starts from £21,565 for a five-seater, front-wheel-drive, 1.4 litre petrol model in base-level 'S' trim. The £35,360 flagship version is a 4×4 seven-seater with a two-litre diesel engine and auto transmission. The seven seater models come at a price premium of around £1,000 above similar-spec five seaters.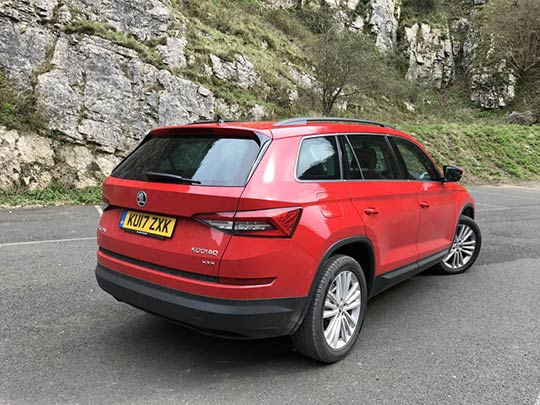 Skoda Kodiaq Stats Review
Model tested: Kodiaq SE L Tdi 4×4
Top speed:  130 mph
0-62 mph:  9.1 secs
Economy:  49.6 mpg
CO2:  151 g/km
Price:   £33,260
Images: Sue Baker