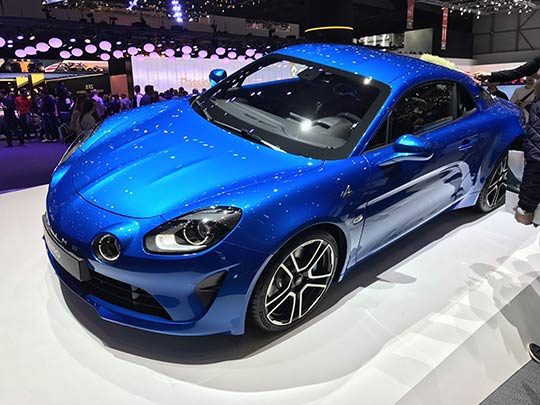 A new sports car is set to hit our roads ready to compete against other mid-engine sports models, particularly the Porsche Cayman and Audi TT. It's the Alpine A110. For a lot of motorists, it was a pleasant surprise to hear Renault decided to bring it back for the second time around. The A110 was first released back in 1955 but production ended in 1995 and car enthusiasts are excited to see this model return even better than before.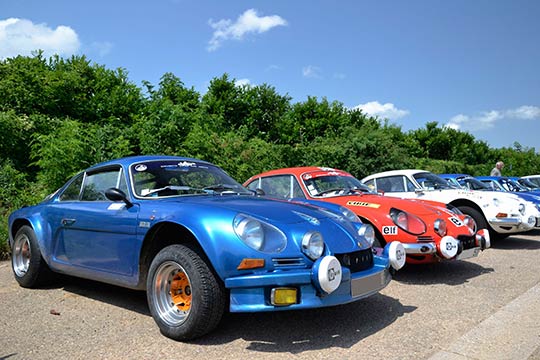 When is the Alpine A110 release date?
The new Alpine A110 was first revealed at the 2017 Geneva Motor Show. It has been available to pre-order since March 2018 but is due to hit UK roads in May once the greatly anticipated sports car has been delivered to its owners.
There are three additions to choose from, the Premiere Edition, Pure and Legende. The Premiere Edition is a limited range and all models have already been reserved, being quickly snapped up by Alpine A110 super fans.
How much does the Alpine A110 cost?
The Alpine A110 may cost around £50,000 to buy, similarly priced as the Porsche Cayman, but it becomes more affordable when it comes down to the running costs. Combining a lightweight construction with a small, yet efficient engine, it is easy to find a balance between fuel economy and performance. Its CO2 levels are much lower than its competitors, achieving 138g/km and qualifies for the 26% Bik band, which is impressive for a sports car.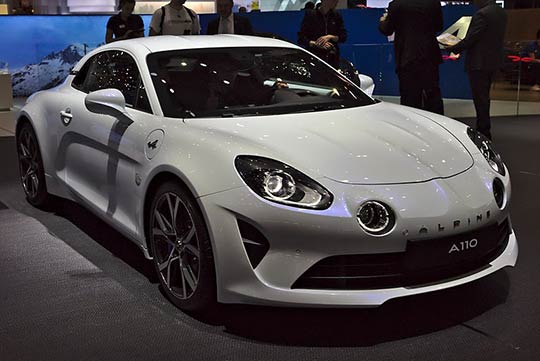 The new Alpine A110 2018
The attention to detail has created an incredibly stylish car, inside and out, making it a strong contender against others in its class. It has been described as being in the "mould of the Porsche Cayman and Audi TT", but what lies beneath is very different and is "perhaps the world's best example of the virtuous circle approach to automotive engineering." It has been constructed mostly with aluminium to create a superbly lightweight mid-engine sports car with a 1.8-litre turbocharged four-cylinder engine with 249bhp.
What features does the Alpine A110 have?
Extremely lightweight – Alpine has stripped a lot back to reduce the weight of the car making it just 1,103kg, resulting in an agile and precise drive that can reach 0-62mph in 4.5 seconds.
Adaptable driving modes – Switch between Sport, Neutral and Track and the digital dials will change accordingly.
Easy to use controls – A reasonable-sized touchscreen infotainment and a centre console bridge with buttons to change the gears.
Rider comfort – The doors open widely to improve the accessibility of the car. There is also plenty of space inside the cabin for the driver and passengers with supportive quilted leather seats for a comfortable drive.
LED lights – Including daytime running lights and rear lights as a standard feature.
18-inch alloy wheels – Made by Fuchs, who is famous for making the wheels for the Porsche 911.
Alpine A110 reviews
Since the Alpine A110 was revealed it was voted 'The Most Beautiful Car of the Year 2017' at the Festival Automobile International and has received glowing reviews from car critics and enthusiasts.
Top Gear is pleasantly surprised with this new model rating it 9/10 quoting it to be "A terrific car, a genuine exponent of light weight and something pleasingly different to drive." Auto Express are also fans of the sports car giving it a 5-star rating and believe it to be more fun than the Mazda MX-5 and "shows where the Alfa Romeo 4C so desperately missed the mark."
But, what do you think about the Alpine A110? Let us know in the comments below.
Are you on the lookout for a new sports car? Sell your old car to webuyanycar and give the Alpine A110 a go.