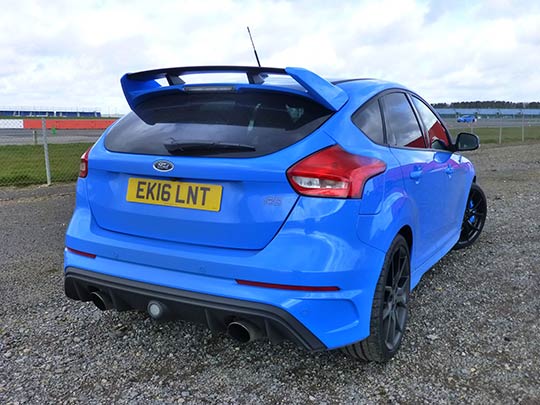 You have probably never heard of Tyrone Johnson, but the man's a hero. American, and an engineer, he has worked for Ford for 31 years and is vehicle engineering manager responsible for the company's performance models. It means that he's the key man behind the new Focus RS.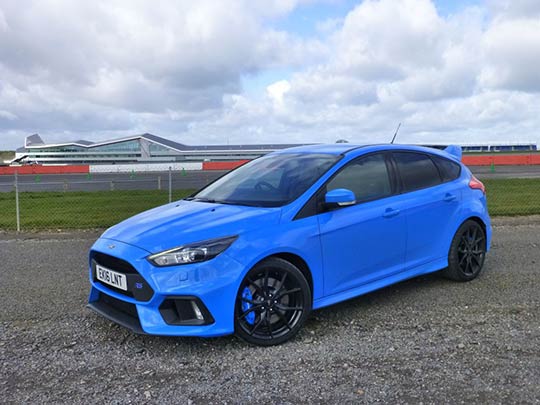 Tyrone is lean and muscular, like he just came straight from the gym, and so is the car. It is Ford's newest and fastest hot hatch, dubbed by some as a 'hyper hatch'. It's some car, with awesome performance clothed in relatively understated aesthetics. Apart from the paintwork, that is.
If you are overtaken by something very rapid, wearing a blue oval badge and in a vivid shade of blue (the launch colour) it will likely be one of these.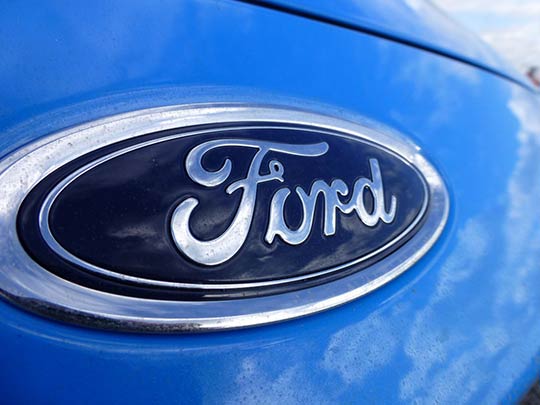 For anyone with a £31k budget to spend on something life-enhancing, there are plenty of good cars to choose between, but none we've experienced recently that is more mood energising than this one. It's petrolhead heaven, a stunning performer with remarkably civilised manners. What's particularly impressive is that it's an optional Jekyll or Hyde, capable of electrifying performance but also able to be docile for an urban amble.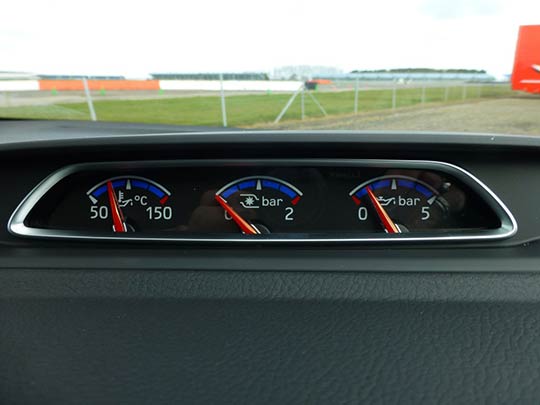 Mustang muscle
The car has a modified version of the engine found in a non-V8 Ford Mustang: a turbocharged 2.3 litre, four-cylinder direct-injection petrol unit with a 345 bhp power output. That's a mighty meaty punch, managed via a close-ratio six-speed manual gearbox. So it's very quick. Foot to the floor at the traffic lights, and you could be doing 60 mph in well under five seconds.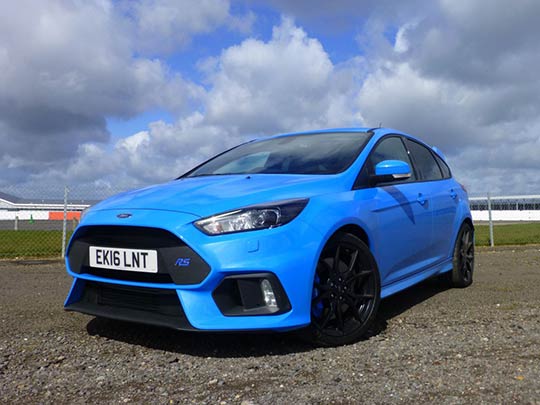 With that much power on tap in a moderately sized hatchback, the RS could be a gut-wrenching handful, but it isn't, and that's the most impressive thing about it. Tyrone's team have done a brilliant job in engineering it to deliver exhilarating behaviour with precision handling and taut body control. It's the peach of the current hyper hatch crop.

Its secret weapon is standard four-wheel-drive with torque vectoring and rear wheel bias. That effectively gives it the sporty feel of rear-wheel-drive handling with the reassurance of all-wheel-drive traction. It is a sophisticated type of 4×4 that makes the car feel rooted to the road while the scenery is hurtling past.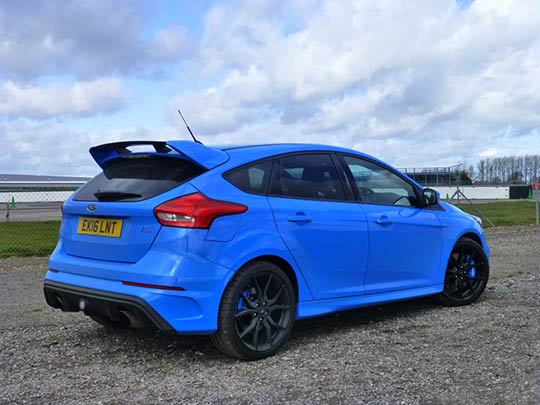 Get the drift
Other weapons in the RS's armoury are adaptive dampers in the suspension, and sports car Brembo braking. It also has a couple of aces in its pack that are not for road use, but to please owners who want to indulge in that well-heeled boy racer's favourite pastime of track days.
'Launch control' lets you take off from a standing start like Lewis Hamilton on pole in a Grand Prix, and 'drift mode' lets you slide around a test track corner like a showing-off Stig. Both are strictly for the track, when the car is set in ultimate 'Jekyll' mode.

Then there's the sound of it. The RS has a tuned exhaust that comes on song when you engage it in Sport mode. This is accompanied by aural sweeteners: pops, bangs and burbles from the big fat twin exhaust pipes. They're not loud enough to flout noise regulations, but they're a distinctive sound signature.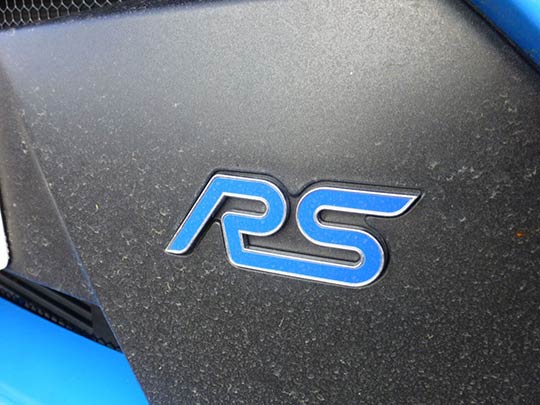 Really Sporty with a long wait
What does the RS badge mean? The official Ford version is Rallye Sport, but it could just as well be Really Sporty or –our choice – Rapid Sensation. It's a car for canny connoisseurs. As well as being a superlative performer, and given five star ratings by all the leading motoring magazines, it is also a car that many predict will increase in value as a modern classic.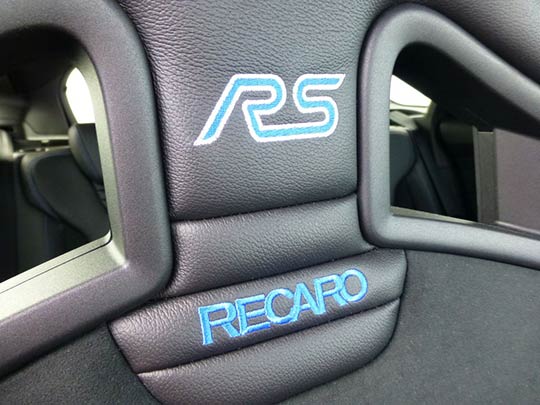 Its pricing looks conservative against rival hyper hatches. Volkswagen's Golf R and the Audi RS3 are both dearer, though not quite as quick as the Ford. The Civic Type R is priced just below, but is also outpaced. The Mercedes AMG A45 is even faster than the RS, but almost a third dearer.
So where's the snag with the Focus RS? There has to be one, and there is, although we've searched hard for one in the car itself and really can't find it. The drawback is the waiting list. A car ordered today won't be delivered until next year. Ford originally planned for sales of 4,000 Focus RSs in the UK, but with the allocation heading for sell-out before launch, that may be increased. Even so, getting hold of one may need very quick action. Just like the car.
Ford Focus RS: Stats Review
Model tested: Ford Focus RS
Top speed: 165 mph
0-62 mph: 4.7 secs
Economy: 36.7 mpg
CO2: 175 g/km
Price: £29.995