The ultimate in 4×4 chic is now on the road. So does the Velar live up to its hype?
Land Rover's newest family member is a honed and toned gym bunny. Sleek lines, smooth limbs and hidden muscle give the Range Rover Velar a taut visual stance that is pure eye candy.
It has look-at-me features too. Such as the video-worthy door handles. They sit unobtrusively flush with the bodywork until you are ready to enter the car, then they pop out to let you operate them like a conventional handle, before sinking discreetly back into the door-line when you're inside. It's a piece of automotive theatre also seen on a Tesla.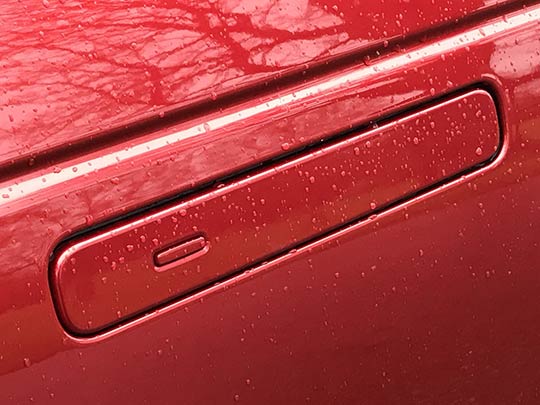 Then there is the fascia panel in the luxurious cabin. Most new cars now come equipped with a dashboard infotainment screen, and in upscale models, its size is a boast-worthy detail. The Velar has two screens, each bigger than even a generously sized single one in most other cars. One of the screens even has a swivel feature.
Do you love the style and performance of an SUV or are you looking to upgrade your car to something more practical? Sell your car with webuyanycar and consider the new Range Rover Velar as your new vehicle.
Ancient name
Everything about the Velar exudes posh modernity, except its name. That dates back half a century to the early days of Land Rover, and to a time when the Range Rover brand did not yet even exist in the public domain.
The then-secret project model that would become a Range Rover was initially named Velar to disguise its true identity. As a subterfuge, 'Velar of Croydon' was dreamed up as an embryonic new manufacturer that did not actually exist. The name derived from the Latin word 'velare', meaning 'to hide' something.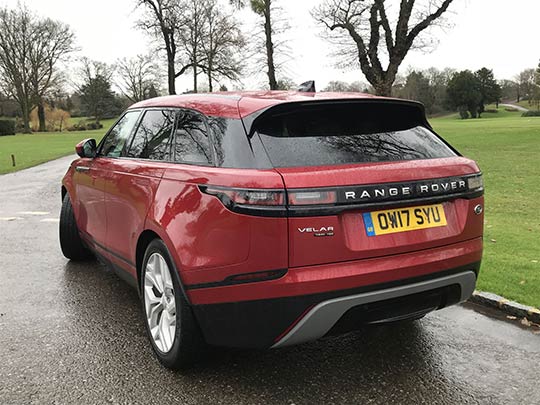 Almost half a century later, the Velar name is revived for real on a model that is hailed as the smoothest and most urban-orientated car yet to grace the Range Rover brand. Its swish elegance is down to Land Rover's design director Gerry McGovern, whose career highlight has been the hugely successful Evoque, but who in earlier times also styled the MGF sports car.
Stylish drive
The Velar certainly looks the part of chic modernity in a 4×4, but does it drive as well as it looks? The answer is an emphatic yes. Its road manners are excellent. It is smoothly sporty, with a poise and precision that is very engaging.
It maybe isn't the most rewarding behind the wheel of its type – an Alfa Stelvio, for example, is more tactile, and a Porsche Macan is up there too – but the Velar's all-round capability makes it a driver-pleaser. An urbanite owner may never be seriously tempted to explore its exceptional off-road agility, but it's superior to others and part of the car's credibility.
Top versions have a three-litre engine, but this two-litre turbodiesel is the Velar most buyers would go for. It packs a punch 237 bhp power output and 369 lb ft of torque. Average fuel consumption in the 40s-per gallon is realistic.
Steering precision
The Velar steers with a nice taut precision, handles with civility and has pretty decent ride quality over most surfaces. There is a modest amount of body lean if you press on hard through the bends, but it is better contained than you'd experience in most rival models.
You have to be prepared to feel like a goldfish when you drive, though. The Velar is still new enough on the road, and in few enough numbers, to find other drivers gawping at you from alongside in motorway traffic, or eyeing the car curiously in a supermarket car park.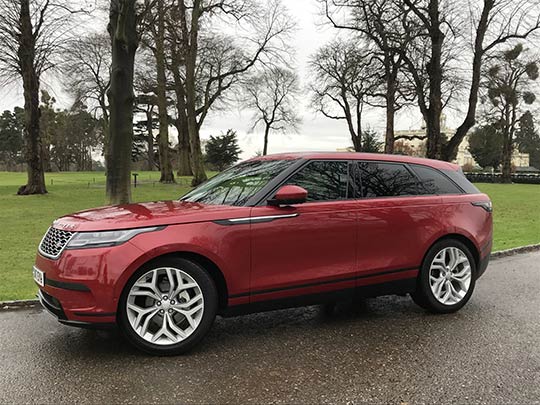 The Velar is certainly pricey. It sits in the Range Rover range between the Evoque and Range Rover Sport.  It kicks off from just under £45,000, and the top version is an eye-watering £85,450. Our test car is mid-range at just under £65,000 with a two-litre Ingenium diesel engine and HSE trim.
It's just as well that when you're looking around from the driving seat, you do feel as though you're getting your money's worth. The cabin is opulent with high-quality furnishings and lush with technology and upper-crust kit. Packaged inside a car that is currently just about one of the coolest things on the road.
Range Rover Velar Stats Review
Model tested:  Velar HSE D240 Auto
Top speed:  135 mph
0-62 mph: 7.3 secs
Economy:  48.7 mpg
CO2:  154 g/km
Price:   £64,160
Images: Sue Baker