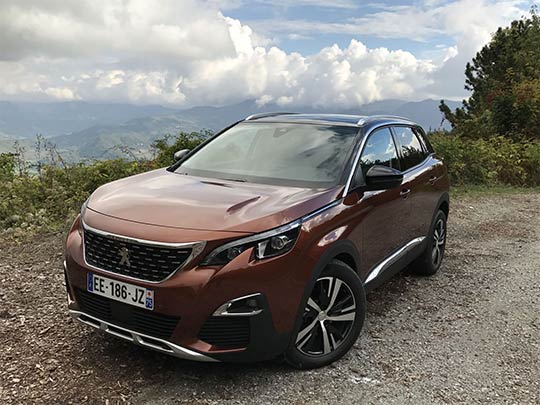 What a big change to Peugeot's 3008 there has been with this new model going on sale in January, it's a peach of a family-friendly SUV.
Most cars conform to a similar pattern in the layout of the instrument panel and steering wheel. You view the dials through the wheel. It has been like that more or less since motoring began. Then some bright spark at Peugeot had a lightbulb moment, one that the company quickly embraced in a radically new dashboard design.
So it is that in modern Peugeots, the steering wheel is smaller than usual and the dials are viewed over the top of it. It's a clever notion, giving the effect of a head-up display without the extra expense, while also achieving a pert, pointy, sportier feel to the steering. Peugeot calls it the i-Cockpit, and has been steadily introducing it across the range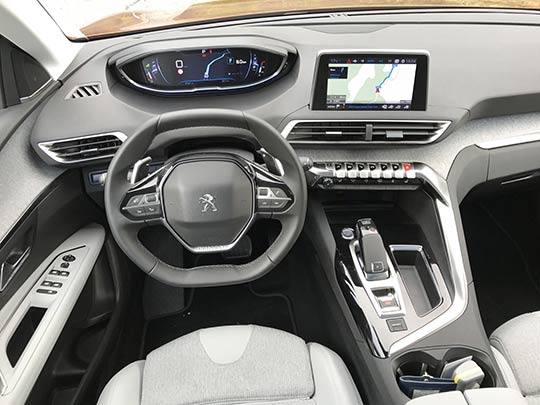 Initially it was motoring marmite. It's fine for drivers of average height or taller, although in some models it doesn't work quite so well for anyone who's a bit on the short side. But in the latest car to use this alternative interior architecture, it works a treat for any size of driver. So it gets a big thumbs-up in the new 3008, on sale from the New Year.
Upmarket shift
The old Peugeot 3008 was a perfectly pleasant car, but forgettable. It wasn't much of a looker, had undistinguished driving manners, and a cabin that was comfortable but with a bit of a budget feel to it. So the arrival of a new model didn't arouse much eager anticipation.  Here comes another Peugeot, perfectly serviceable, but not much to get excited about.
Except that there is. From an also-ran in the SUV-crossover sector of the car market, Peugeot has shifted the 3008 into the must-see category for anyone compiling a shopping list of similar cars to consider. This one looks so much better, has had a radical cabin makeover that gives it a surprisingly premium ambiance, and it's a cracker to drive.
So what's wrong with it? Badge snobs may dismiss it for not having a prestige German badge on its nose, but it's up to a standard that could get away with wearing one. The interior is superior quality too, with its virtual instrumentation, joystick-style gear selector and a crisp eight-inch infotainment touchscreen in the centre.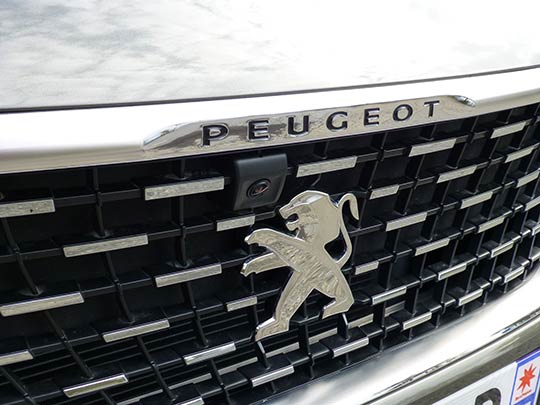 Smile-inducing   
There's a big change in the way the 3008 drives. The small steering wheel looks neat with its fattened-off top and bottom – slightly reminiscent of the infamous 'quartic' square steering wheel in an Austin Allegro way back, but hey-ho – and more importantly it contributes to the car's taut, sporty and driver-engaging feel.
Body control is good for this type of car, with only very modest lean on the bends, and the ride quality is comfortably calm and supple over quite sharp surface bumps. The steering has good feel and precision, and it's an all-round enjoyable car to drive.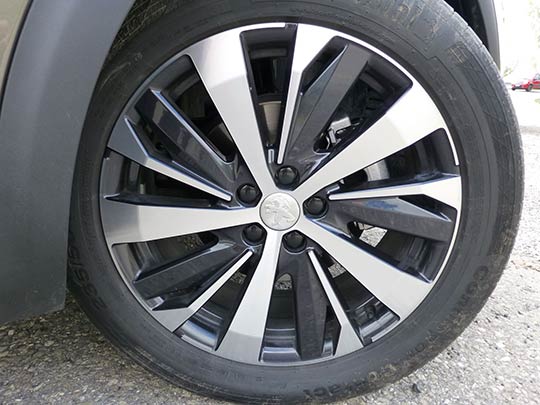 Seat comfort is very good, and the cabin is reasonably hushed without undue intrusion from engine or wind noise, although there is a bit of tyre rumble at times. The likely best-selling version is the 1.6 diesel, and it quite energetically lugs a car that has shed a bit of excess weight carried by its predecessor.
What's it up against?
Prices are mooted to start at £21,795 for a surprisingly sprightly 1.2 litre petrol version, and rise to around £30,000 for the top-notch two-litre diesel. There's a lot of standard kit, and options include an auto-parking system, and a wow-factor electric scooter that you can keep permanently plugged into the boot so it's always ready for use with a full charge. For hifi buffs, Peugeot offers a premium audio upgrade by French specialists Focal, and the sound quality is superb.
There's a lot of competition in this part of the car market, and the 3008 is up against some tough rivalry from such as the well-established and very popular Nissan Qashqai, and the newer Kia Sportage, Renault Kadjar and Seat Ateca. It's a very credible alternative to any of those, and has the edge on looks and cabin quality against some.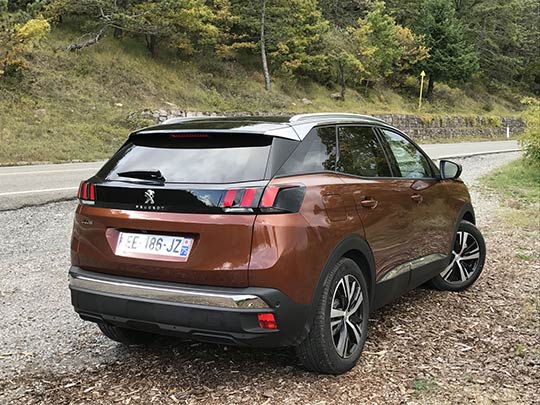 It also has one of the biggest boots in the category, at 520 litres, and is at the top of the class for driver enjoyment. That's a very big change from its predecessor that we weren't expecting, and it has been one of the surprises of 2016 new model arrivals.
Peugeot 3008 Stats Review
Model tested: 3008 1.6 BlueHDi 120
Top speed:  117 mph
0-62 mph:  11.2 secs
Economy:  70.6 mpg
CO2:  104 g/km
Price:  £25,000 approx
All Images: Sue Baker