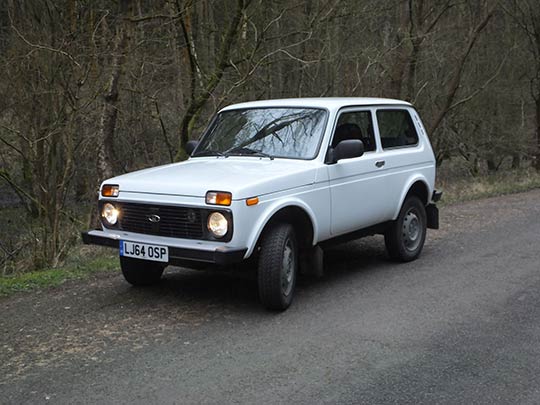 It has the contours of a cardboard box and a transmission that sounds as if it's sawing wood, but the Lada Niva is a car like no other and has been made in Russia for nearly forty years.
In this country, Lada is best remembered as makers of the stolid, boxy Riva saloons and estates, which were a toughened up versions of the 1960s Fiat 124, with slogging engines and low prices. Capable of surviving Russia's brutal weather and road conditions it only went out of production a couple of years ago, and is now virtually extinct here, as is Lada as an importer of new cars, since it long ago gave up bringing them to Britain.
However, Lada is still building cars in large quantities and keeps making the Niva, a tough, very basic little 4×4 that were launched in 1977 when the USSR still existed. The Niva came here the following year, vanishing about two decades later when Lada pulled the plug on British sales.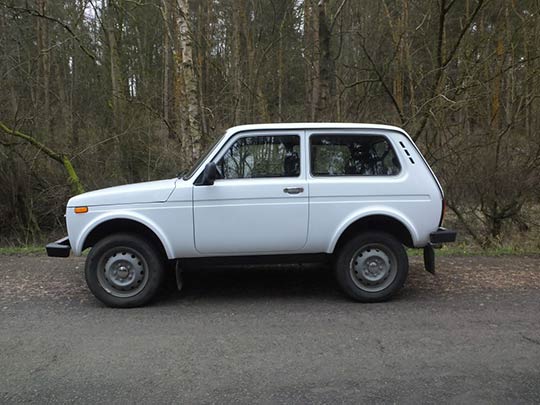 Latterly an enterprising chap called Mark Key has begun small-scale imports of left-hand drive Nivas, sold to people who appreciate the vehicle's extreme utility and still impressive off-road ability. With the demise of the Land Rover Defender, bar the Suzuki Jimny, there's really nothing else like it that you can buy new.
To review one I visited Keith Norris in Corby, Northants. Keith runs BB Motors, which is essentially a garage where cars come to be repaired and serviced. In fact, when Keith started driving back in the 70s, this was where he brought his cars when they couldn't be fixed at home.
Very little has changed inside or out styling-wise (we're talking about the Niva rather than BB Motors). The instrument panel now looks a bit 1980s, but things like the door handles and column stalks are still 70s Fiat, and as Keith pointed out, the Niva is probably the only new car sold in Britain with a rubber windscreen surround rather than bonded glass. Sadly, Lada's 24 piece tool kit is no longer offered.
Once churned into life its Euro 6 compliant 1.7-litre petrol engine is pretty quiet and pulls well from low speeds. The five-speed gearbox has a clonking accuracy (there are also levers to engage low ratio and diff locks to allow the Niva to manage serious mud plugging off-road), but the car now has power steering, which feels nicer than the old, unassisted setup.

There's talk of the car being sold in India, and if that happens Lada could be persuaded to make right-hand drive Nivas again, but the car's left-hand drive set up didn't bother me much, partly because it's easy to see out of and with square corners, place on the road.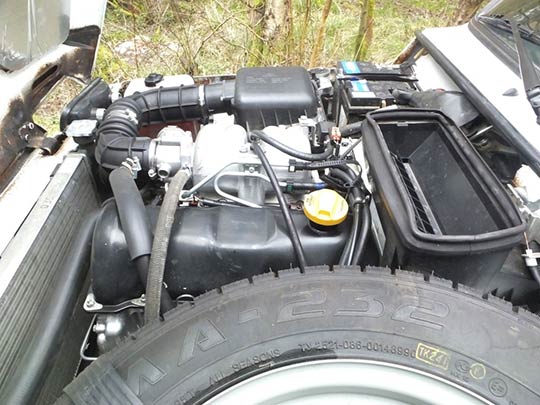 That it rides a bit like a wheelbarrow filled with bricks, has a transfer box that whines and an interior that does without hi-fi, electric windows and central locking are part of its charm rather than causes for complaint. The cloth seats are pretty comfortable, but the rest of the interior is made from hard, hose-friendly black plastic. You could water cannon mud from inside a Niva. In fact, this is the sort of vehicle where a passenger in the back wouldn't look out of place if it bleated and licked the back of the driver's neck.
'Really, this car is happiest in a field,' said Keith.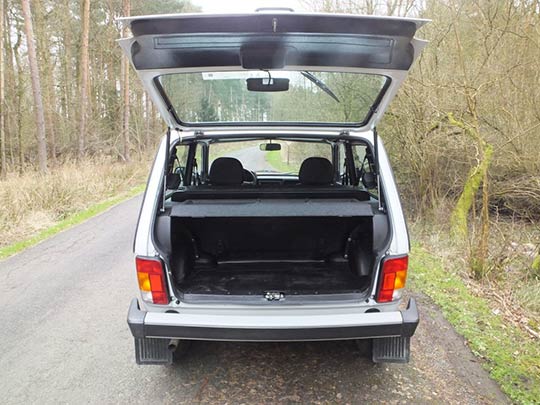 Which explains the Niva's ability to outlive far more sophisticated 4x4s. It's the real deal. A basic, no-frills workhorse with the compactness, ride height short overhangs and proper all-wheel-drive system to go where other cars cannot. It's made to get animal feed to the remotest Cumbrian fells rather than take well-scrubbed children to prep school – although they might enjoy the experience, and the car does have Isofix mounts, but its lack of airbags might be a concern.
Perhaps not the ideal vehicle for a motorway thrash between Manchester and Glasgow, when it comes to off-road filth, the Niva would be a lot of fun.
Lada Niva: Stats Review
Model tested: Niva 3 door.
Top Speed: 91mph
0-62mph: 17.5sec
Economy: 33mpg
CO2: 216g/km
Price: £10,779
Are you looking to downsize to a more affordable vehicle? Find out how much you could get for your old car at resale with our free car valuation tool.