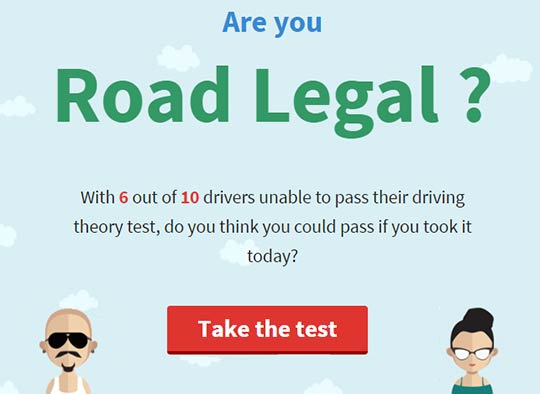 Earning a driving licence is undoubtedly one of the most nerve-wracking parts of our lives, particularly for those who opt to take their tests as soon as they are legally able. While many fear the challenges that lay within the practical driving test, a considerable part of the preparation and study time should be allocated to revising for the Driving Theory Test.
Many people who have been driving for several years will admit that some of the rules and procedures they learnt whilst revising for their driving test may have escaped them since they passed. While most are safe and competent drivers, many motorists are willing to hold their hands up and admit to needing a 'brush up' on the old driving theory knowledge!
Take Our Driving Theory Quiz!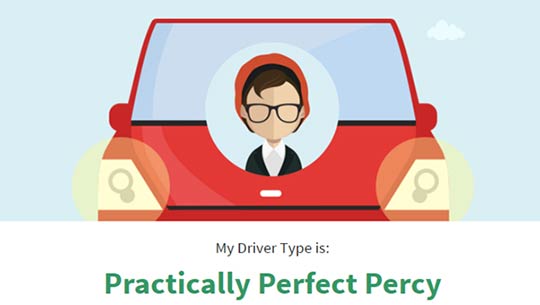 We thought it would be interesting to see how many active drivers would be able to pass a Mock Driving Theory Test, so we put together the We Buy Any Car Driving Theory Quiz!
Answer the 10 basic questions in our mock driving theory test and receive a score along with a fun character who represents your driving theory knowledge.
Stand Against The Odds!
You may think the test will be an absolute breeze, but so far a shocking 6 out of 10 drivers today are unable to pass their driving theory test!
While you may have flown through the test some years ago, there's a good chance you may not have encountered some of the road signs or correct safety procedures that are questioned in the test.
Think you have what it takes to pass a mock theory driving test today? Take the We Buy Any Car Driving Theory Quiz today and find out.
If you find yourself becoming a Dangerous Damien have a glance over the Highway Code and jog your memory of the rules to keep our roads safe.
Challenge Your Friends!
Our driving theory mock test makes for a great way to challenge friends and loved ones to best your score. Got a few household driving disputes to settle? Challenge your other half to step up and take our test to determine who the most knowledgeable driver is, once and for all!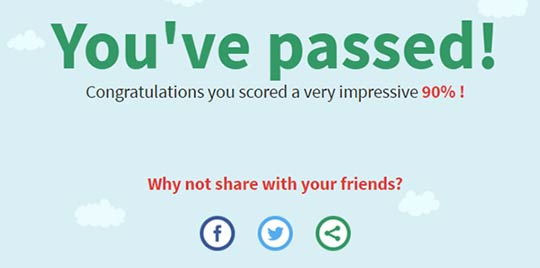 Once you have completed the quick mock theory test, use the icons seen above to share the test directly through your social media profiles, challenge your friends and see who scores the best!
Take the We Buy Any Car mock driving theory test today and put your knowledge to the test! Click here to get started.