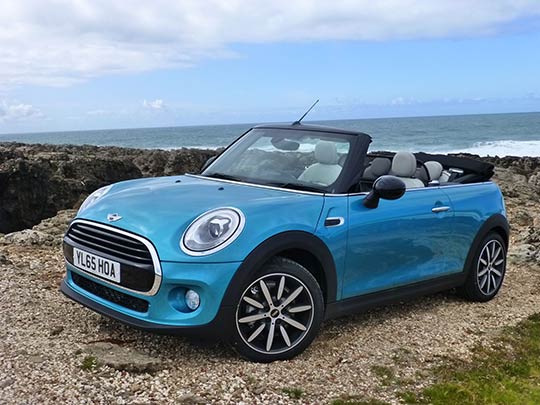 Summer's coming, eventually. Within the next few weeks the tops will start dropping on all those glamorous cabriolets that zoom through the winter months snugly shut against the fickle British weather. Apart from a few hardy drop-top owners, that is, who like to embrace the great outdoors all year round.
We Brits are keen on our convertibles. Bizarrely, considering our constantly changeable climate with rain averaging one day in two, we buy proportionately more of them than just about any other European nation. You'd think open-top cars would be in bigger demand in sunnier lands further south, like Italy and Spain, but no. 'Too hot' they cry, as they crank up the on-board air conditioning.
So what is the most popular soft-top car in the UK? That'll be the MINI Convertible, and a new one has just made its debut, heading onto the roads in time for Easter. Now in its third generation, it is the only small four-seater convertible available.
Putting the boot in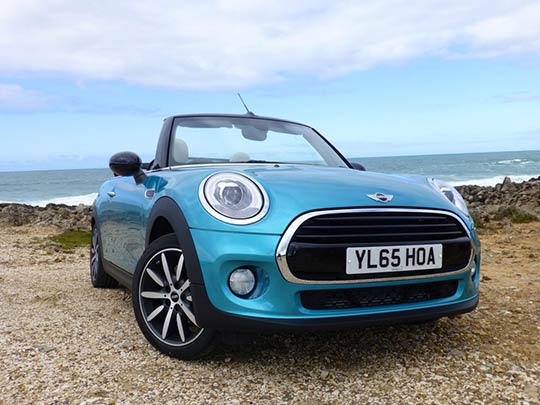 With the same basic body as the latest MINI three-door hatch launched last year, the new Convertible is all-round slightly bigger than its predecessor, and perhaps most importantly has a bigger boot. That's something the previous model was criticised for, so in this one there is an extra 40 litres, pushing the luggage capacity to 215 litres when the roof is shut, or 160 litres when it's open (the hood folds into the upper boot space).
It's still not a big boot, but it is now just about enough for a couple of weekend suitcases and a few other bits. It also has quite a shallow entrance through which you have to insert the luggage, but there's a clever 'Easy load' arrangement that lets you deepen the aperture by pivoting the upper edge higher. It only works with the roof shut, though.
The hood is a quick worker.  It takes just 18 seconds to lower when the weather is fine, and the same time to raise again when rain threatens. The prominent and not-very-pretty rollover hoops in the previous generation Convertible have gone, replaced by integrated roll protection that now pops up automatically if needed. So the car looks much tidier when the roof is down, hood folded away neatly behind the rear seats.
Power and price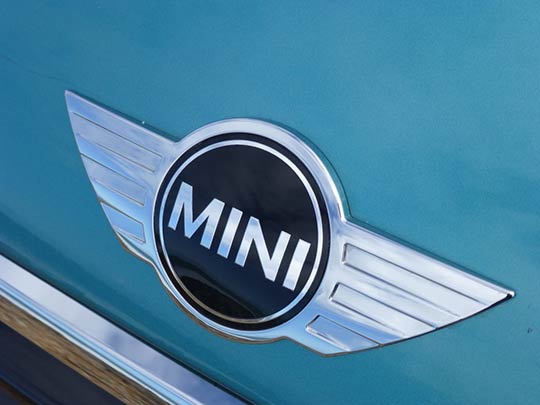 There are four models in the new MINI Convertible range, three with petrol engines in the Cooper, Cooper S and John Cooper Works, and the three-cylinder diesel-engined Cooper D. All are available with either manual or auto gearboxes.
Prices start from £18,475 for a Cooper, and go up to £28,205 for a range-topping JCW. All versions comes equipped with a 6.5-inch infotainment screen, Bluetooth and USB connectivity, rear parking distance control and a reversing camera. The latter two are pretty essential anyway, because without them the car's very limited hood-up rear view would make it a nightmare to reverse.
Fun behind the wheel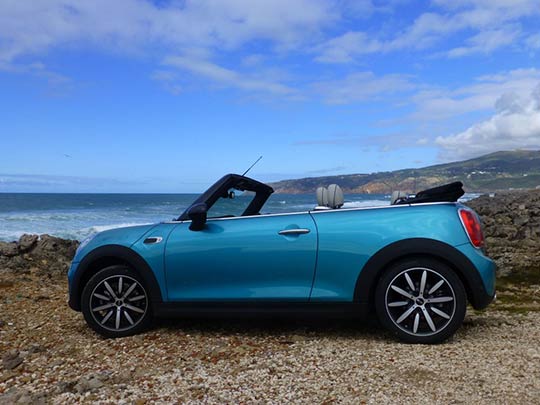 All MINIs are fun to drive, and this is no exception. It's an instant smile-painter for whoever is in the driving seat, with pert handling and involving steering. One little feature that proved very popular in the old model, and which continues with this one, is the 'Always Open' timer that operates through the dashboard menu. It times how long you spend with the top down.
On the launch drive, our MINI hosts challenged us motoring writers to spend as much time as possible under an open sky, with a prize for whoever could last the longest. The timing included not just hours spent roof-down in the car, but also an invitation to forego a nice comfy bed indoors and sleep out under the stars on the hotel terrace.
Never one to shirk a challenge, I set out to win this open air marathon, and happily did so. Not without a few hurdles though. It was a bit of a pity about the violent thunderstorm half way through the night. Advance warning of that would have been nice.
I could have done with an alert from the MINI Convertible's 'rain warner' function that uses internet forecasting to send an alert to your smartphone if bad weather threatens and the car has been left parked with the roof down. Clever idea.
All images: Sue Baker