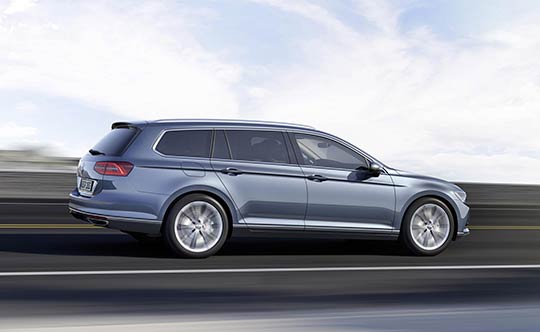 Although VW had been making the Passat since 1973, it was only in its mid-1990s B5 guise, where it gained a tastefully handsome body, a range of then ultra-modern diesel engines, classy interiors and lava lamp blue/purple instrument lighting that the car really came of age.
It was the wheels of choice for people called Piers and Arraminta who wanted something that exuded quality without being flash, and that, more or less, is what they got.
What they didn't get, bar a few daft big, engined versions, was fun. It wouldn't be fair to criticise the Passat for this because it's never been a dud, but as someone whose wife drove a B5 Passat 'Sport' diesel estate, I can say with authority that it was a rather boring, antiseptic thing to spend time with.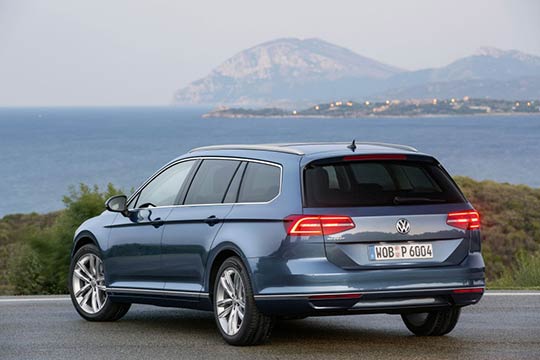 Successive versions improved, but without obvious enthusiasm. Most of the people who bought them couldn't have cared less, so would be unlikely to have noticed that the current car, which appeared here in 2015, does all the classy sensible things they like, but is somehow less inert.
Aside from a grill that reminded me of an industrial wall heater, the current Passat is quietly better looking than the one before.
I drove a 1.6 SE Business diesel estate, which went very well for a big thing with a small engine. The interior was predictably spacious, both for people and their stuff, and very nicely made. If this car has a design G spot, it's the tactile quality of its furnishings. You may write this off as motoring journalist's nonsense, but the action of the indicator stalk feels really well made, and its plastic surface pleasant to the touch. It's this sort of detail that people like about the Passat.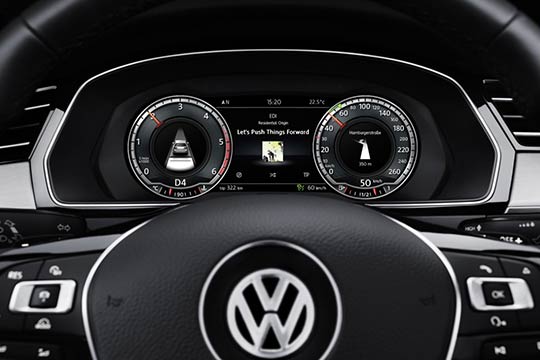 The nearest thing to design wild abandon inside is the ribbed air vents going right across the top of the dashboard, like a minimalist radiogram, and the only thing annoyed was a sat nav that didn't want to accept postcodes.
The car was stuffed with clever parking, braking and anti-collision electronics and was stronger and lighter than its predecessor, and more efficient (up to 14 percent model for model claim VW).
Of course, it wasn't thrilling to drive, because that's not what it's for, but the car has a Golf like independent rear suspension system, which has woken the handling from its competent torpor. The Passat grips well but now corners with a subtle precision its predecessors lacked.
The Passat's dynamics have gone from yawn-inducing to unexciting but quietly satisfying, rather like the rest of the car.
Passat Estate SE Business 1.6-litre TDI 120 PS 6spd manual.
Top Speed: 127mph
0-62mph: 11sec
Combined fuel consumption: 57.7mpg
Emissions: 107g/km
Price: £25,540
Have you been thinking lately, 'I need to sell my car'? Say goodbye to the time-consuming process of selling your car and do it the easy way with webuyanycar.