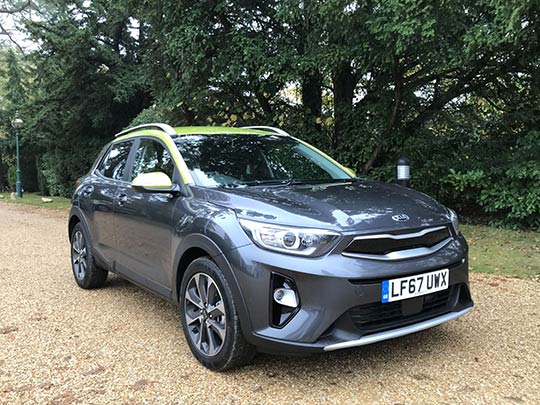 Almost every week seems to bring a new recruit to the ballooning ranks of SUV-crossover cars, and here's yet another one.
Guess what. Here comes another new soft-roader to further expand the choice of crossover models joining the traffic. This one is from Kia, and it, even more, widens your options if a compact SUV is just the kind of car you crave.
Anyone who does relish a small, practical, elevated, road-friendly SUV-crossover as daily transport is now utterly spoiled for choice. Just look at the line-up of rivals that this new one, the Kia Stonic, goes up against: the Renault Captur, Nissan Juke, Peugeot 2008, Seat Arona, Suzuki Vitara, Mazda CX-3, Fiat 500X, Dacia Duster, new Hyundai Kona, coming-soon Citroen C3 Aircross and Skoda Karoq …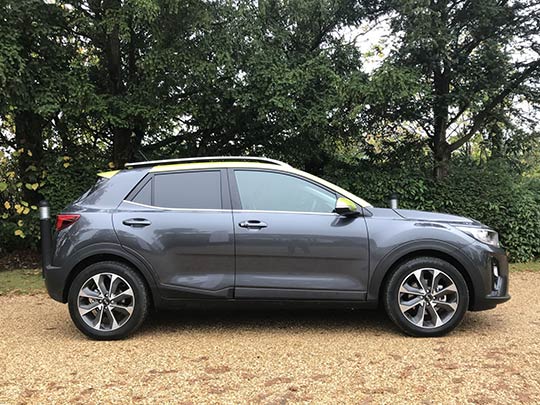 Well, you get the point. It's already becoming a crowded arena, with regular arrivals of yet more new ones. So what does the Stonic have to offer that grabs attention from all the others?
If you've been searching for a new compact SUV, then search no further. Sell your car today and upgrade to the new model from Kia.
Years of cover
A long warranty, for a start. Nothing else on the market tops Kia's seven years of cover, and that's an undoubted attraction for many. When rivals' industry-standard three-year warranties run out, the Stonic still has another four years to go.
That contributes to its good RV (residual value) – the key figure that is so often overlooked in the excitement of choosing a new car.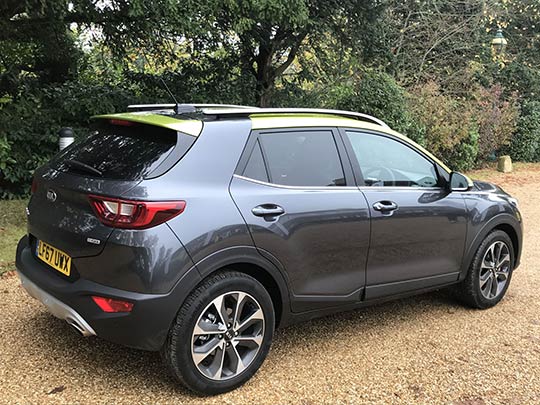 Several years down the line, an ageing car's RV looms large in what it is worth as a trade-in or its value for achieving a good price on the second-hand market. It's a key point that this warranty is transferable, and remarkable that, as a result, a four-year-old Kia still enjoys a similar warranty to most other cars when new.
No 4×4
The Stonic is very much an on-road SUV-crossover. There is no 4×4, only front-wheel-drive models. Even so, it quite looks the part of a mild mud-plugger even if it isn't really one. It has a slightly raised ride height, black plastic wheel arches protectors and the same for lower door sills, and standard roof rails to give it a bit of a butch look.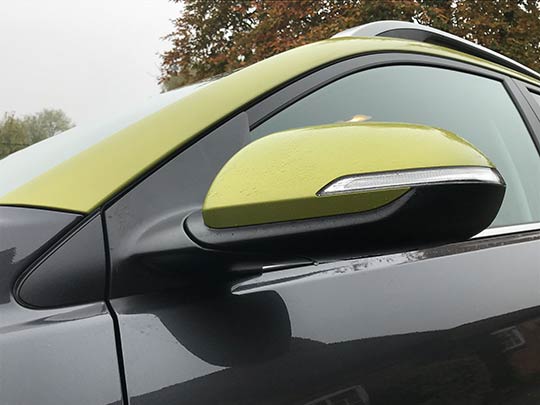 As is now becoming popular in this type of car, there are personalisation options that let you specify a two-tone colour scheme, with a contrasting shade for the roof, door mirrors and other details.
This is echoed inside with optional colour packs to spice up the cabin, with sections outlined in bright shades like orange or lime green, to contrast with the functional monochrome of most of the decor.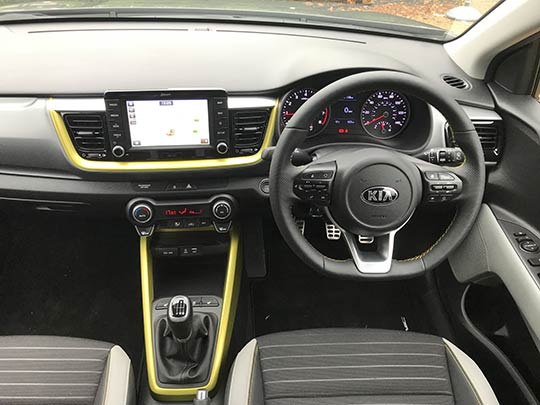 Best engine
The choice of engines for the Stonic includes one-litre and 1.4-litre petrol units and a 1.6-litre diesel. The peach of the range is the little one-litre turbocharged petrol engine with 118 bhp and a just-sub-10 seconds 0-62 acceleration time. You can drive it gently around town, but it is free-revving and zips along in a lively fashion on the open road, and cruises happily on a motorway.
The Stonic handles very nicely, tucks into the bends and feels composed with good body control, so there's not much of a lean on the corners. Ride quality tends to be firmish and although mostly comfortable enough, it isn't as absorbent as some rivals. It's never harsh or jarring, just a bit fidgety at times.
The Stonic range starts from £16,295 for a Stonic 2 1.4 ISG, and the range-topping Stonic First Edition 1.6 CRDi ISG is £20,495. Power and performance vary from 98 bhp and 0-62 in 12.2 seconds, to 118 bhp and 9.9 seconds. The most frugal version has a combined fuel figure of 67.3 mpg and CO2 output at 109 g/km.
Name and family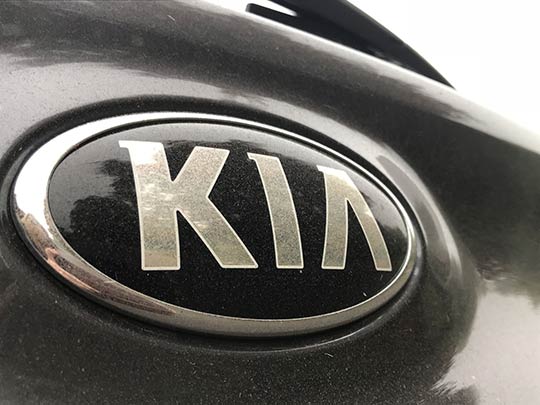 Two more things you need to know about the new Kia. It is closely related to the Hyundai Kona from Kia's sister company. The two cars share much in common, although their designs are different. What does the Stonic name mean? According to Kia, it's a combination of speedy and tonic.
Kia Stonic Stats Review
Model tested: Stonic First Edition 1.0 T-GDi ISG
Top speed:  115 mph
0-62 mph: 9.9 secs
Economy:  56.5 mpg
CO2:  115 g/km
Price:   £19,695
Images: Sue Baker