From the ambitious car company that is busy exploring new territory, here's another bold move.
Something's afoot at Kia. The Korean car maker that used to be little known outside Asia is rapidly making a name for itself across the world, and it is not for the cheap and cheerful, low-budget cars it once made.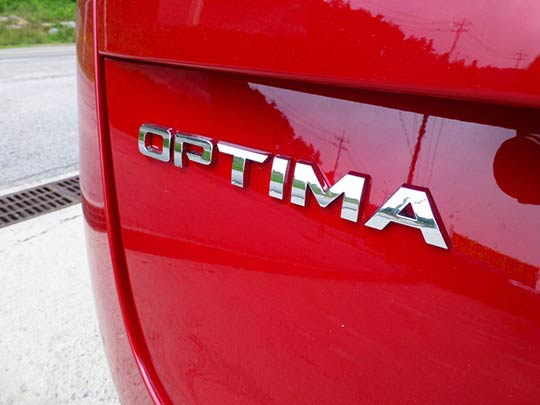 Over the past decade, the Kia range has been transformed under the design direction of talented German Peter Schreyer, who made the cars much better looking and gave them a distinctive 'family' face, with a tiger nose shape to the front grille. Kias now drive a lot better than they once did as well, but with more work to be done before they can really appeal to keen drivers who crave a bit of a sporty feel.
Now another top level German recruit has been wooed to Kia, poached from mighty BMW. It is a move aimed at making as much of a transformation to the cars under the skin as Herr Schreyer managed with their styling. Albert Biermann, a former boss of the Performance M brand with BMW in Munich, is now in Korea working his technical magic on new Kia models.
Hybrids and estates
This car is another first for Kia, which has recently started making its first petrol-electric hybrids. Here is the first family estate car the company has ever produced, and it's a deliberate move to put it in competition with such as Ford's Mondeo Estate, the Vauxhall Insignia Sports Tourer, Mazda 6 Tourer and the Skoda Superb Estate.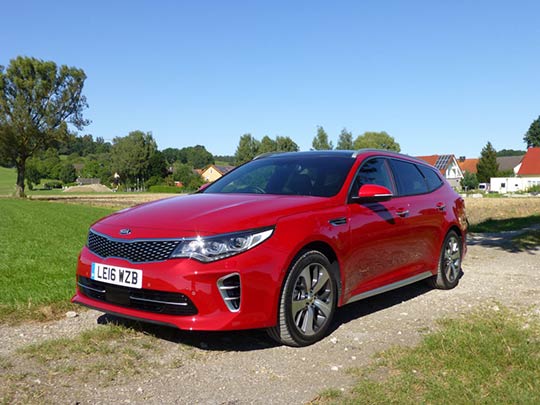 It's a canny move that should certainly give Kia a boost here in the UK. We Brits love estate cars and buy proportionately more of them that just about any other country in Europe. Then we fill them with sports equipment, leisure gear, hauls of plants from the garden centre and probably a bunch of kids as well.
Kia has never joined in with this popular enthusiasm for long-backed practicality. Until now, that is. So its first estate car is quite a big deal for a car maker that is rapidly shedding its styling and engineering timidity.
Optimism for the Optima
So what's it like, this new Optima Sportswagon, which is just a catchier name for what we Brits usually call an estate car? It's quite a looker, nicely proportioned and roomy, with a big 552-litres boot at the back. That's bigger than rival estates, beating the Mondeo, Insignia and Mazda 6 boots, but pipped by a Skoda Superb.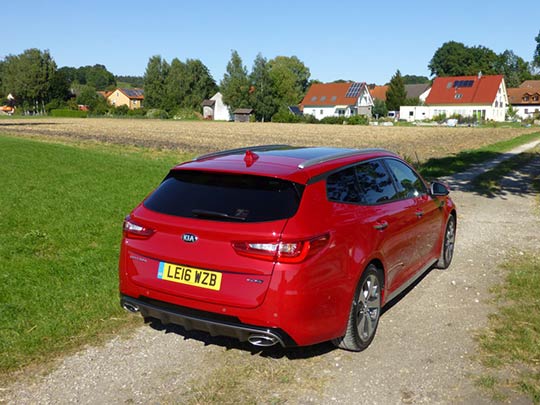 Folding down the big Kia's back seats stretches the carrying capacity to 1,686 litres, which is pretty competitive with the rest. Rear legroom isn't bad, and flopping forward the rear seatbacks is quick and easy via release levers at the back of the boot.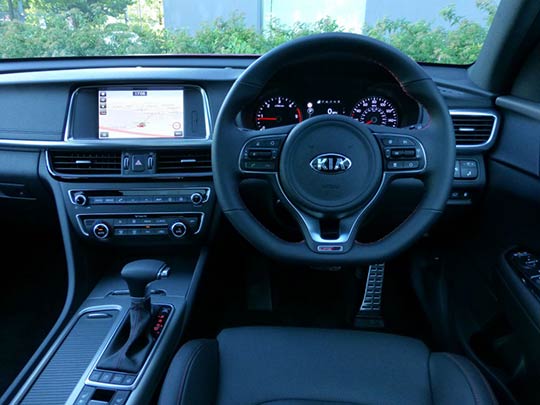 There a nice on-the-road agility to the Optima Sportswagon that makes it an engaging drive, with slick steering and good feedback. Ride quality is generally ok. There's a bit of body roll on the bends, and some engine noise to contend with, but it's otherwise a responsive car with pretty reasonable oomph. It's nicest with the six-speed manual gearbox, but the seven-speed twin clutch auto is more relaxing.
Get your kit ready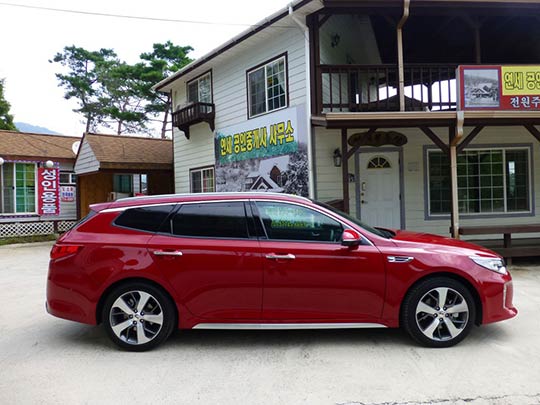 The engine is a 1.7-litre turbodiesel, with a 138 bhp power output. There's lots of standard kit on the car, especially in the higher-spec models like our '3' trim level test car, that comes with heaters for both front seats and also the steering wheel, electric seat adjustment and an eight-inch satnav and infotainment screen with Apple CarPlay.
Prices for the Optima Sportswagon start from £22,295 and rise to £30,495 at the top end. We like the 3 spec manual at £24,495 or an extra £1,400 for the auto.
Kia Optima Sportswagon Stats Review
Model tested: Optima Sportswagon 3
Top speed:  124 mph
0-62 mph:  9.8 secs
Economy:  64.2 mpg
CO2:  113 g/km
Price:  £25,895
Images: Sue Baker