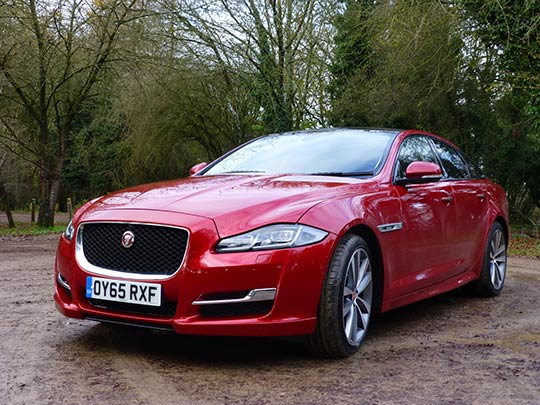 It has been a while since Jaguar last trumpeted its famous 'Grace, space, pace' slogan. Dreamed up in the 1950s, it defined the way Jaguar founder Sir William Lyons wanted the brand to be known, and has been hailed as one of the five most inspirational car slogans of all time.
Ah, you're wondering what the others are. All share the same lean simplicity that speaks volumes about a brand. There is BMW's 'Ultimate driving machine', and Porsche's 'There is no substitute'. Also the 'Pursuit of perfection' from Lexus and Ferrari's 'Only those who dare, truly live'.
But the rhythmic three-word Jaguar slogan is still the best of them, in my view anyway. It still resonates today, even though Jaguar has long since moved on from its gracious, spacious (except for the boot) traditional days of walnut veneers, shiny leather seats and imposing bodywork. The leather is still there, but matte finished, and techie aluminium now saves a quite a few trees.
Styling brush-up
Current Jaguars have a contemporary style that has been driven by Scottish design chief Ian Callum's vision of how the cars should look, with a sleek modernity that just gives a few backward nods to traditional design cues. The cat-faced 'growler' and pouncing 'leaper' badges, and the gaping-mouth grille, all still hark back to past Jags.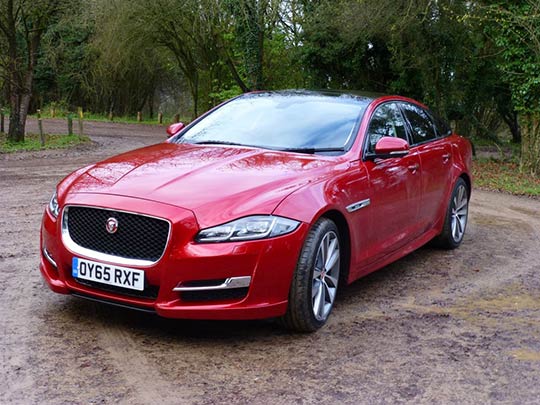 The XJ is the flagship model, so-named since the first one appeared in 1968. The current shape arrived in 2007, and it has undergone a recent update. What Jaguar calls an 'exterior design refresh' is a package of subtle changes, topped by full LED headlights and double 'J-blade' daytime running lights.
The cabin has a 12-inch reconfigurable instrument cluster that lets you have satnav mapping viewed through the steering wheel. Other significant changes include an uprated diesel engine, electric power steering improved for extra feel, and a new suite of driver assistance systems such as a 360 degree surround camera view and semi-automatic parking.
Cushion hunting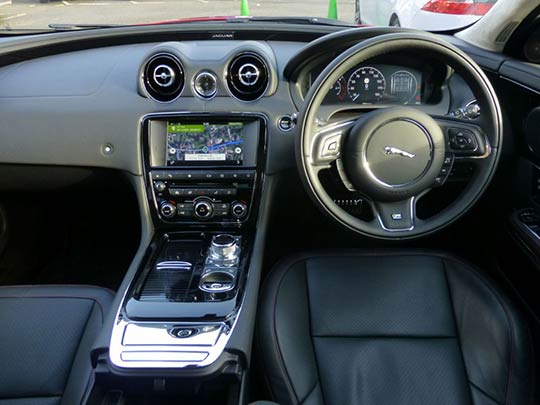 The XJ is a big car and feels it from behind the wheel. You can't help being aware of its bulk, but it makes up for that with nimble handling and a crisply pert feel to the steering. You sit quite low in the car compared with some other similarly sized big saloons, which helps give it a sportily agile feel on the move. It's swift and sprightly, helped by a 25 bhp boost to the most popular three-litre V6 diesel engine, which packs a 296 bhp punch in this latest model.
The cabin is beautifully crafted, with a sweeping curve right around the top of the dash that flows into the doors and gives the interior a clubby ambiance. The XJ used to have an annoyingly clunky infotainment system, but that has been rectified with a new one that is quicker and more intuitive to use, although still not quite a match for a BMW iDrive.
Something to gripe about then? Well not much, but you could wish for a bit more cushioning to the ride in a limo-level car like this, and the XJ's is a touch on the firm side. It helps deliver the sporty handling, but it isn't quite as cosseting as some of its rivals.
Big cat dosh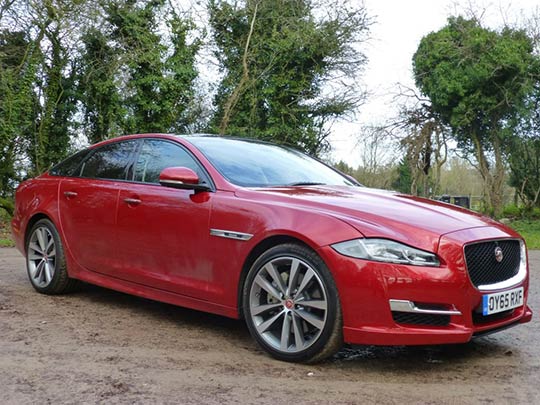 You may need a lottery win to afford the price of an XJ. It starts from £58,690, but go for the top-spec V8 long-wheelbase Autobiography and it will set you back £100k. The R-Sport V6D Auto version I drove is a cool £71,625. That's up there with its German rivals. The XJ woos well-heeled customers alongside the BMW 7-Series, Mercedes S-Class and Audi A8.