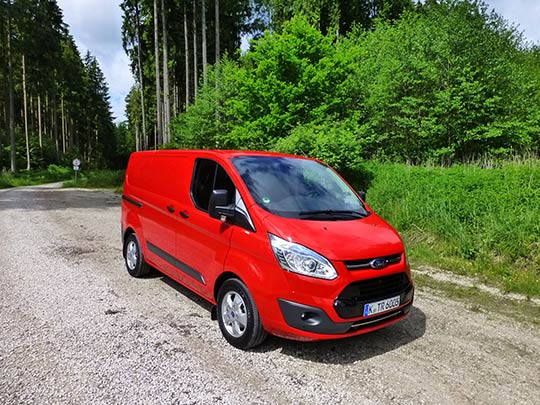 New engine and better efficiency for Ford's trusty stalwart
Four years ago Ford launched its popular mid-size Transit Custom van as a smaller version of the very successful 'Backbone of Britain' Transit. Since then the Turkish-built Transit Custom, with its 2.2 litre Duratorq diesel engine, has endeared itself as a functional business tool, liked by those who drive it and the winner of numerous awards.
The van, just under five metres long and offered in two roof heights, has been popular for its roomy efficiency, crisp behaviour and pleasing driving dynamics. The trusty four-cylinder turbocharged Duratorq engine came in three power outputs: 99, 123 or 152 bhp, teamed with a six-speed manual gearbox.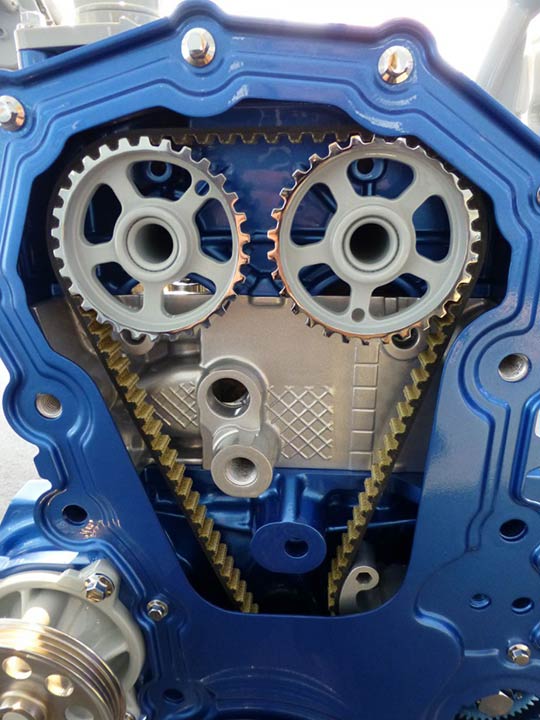 Now both the Transit Custom and its big brother the Ford Transit have been revised with a new lower capacity but higher efficiency, cleaner Euro 6 emissions-compliant diesel engine: the two-litre EcoBlue turbodiesel. Developed jointly in the UK and Germany, it is manufactured in Dagenham. Like its predecessor, it comes in three power outputs, but with a bit more pep: 104, 128 and 168 bhp.
Tell-tale chrome strip
Outwardly the Transit Custom looks the same as it did before, but has a tell-tale clue that this is the latest model with the new EcoBlue engine. Incorporated into the bottom of the front air dam, below the grille, is a slim chrome strip as an identifier.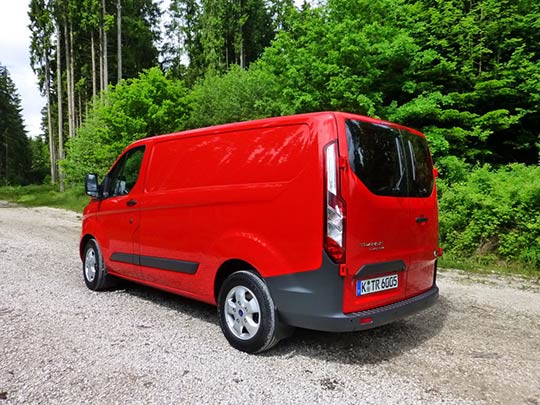 From behind the wheel you can notice a lot more difference. When compared with the old and now outgoing 2.2 litre Duratorq engine, the 2.0 litre EcoBlue is smoother and quieter, with a very noticeable improvement in general refinement.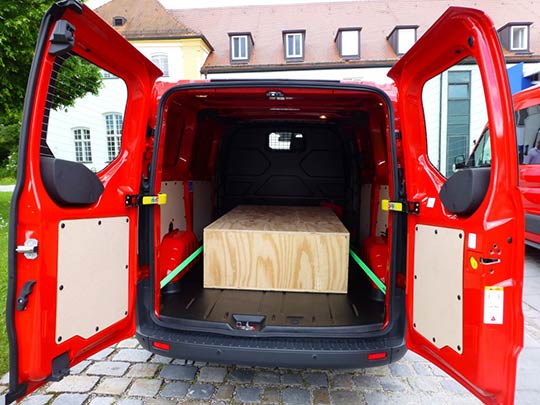 That's not to say it's perfect. In its lowest output, 104 bhp version, there is some noise on tickover before it settles down on the move, then it becomes a bit more vocal again when you put pedal-to-metal in press-on mood. Even so, it's easy on the ears and perky on pick-up with pretty reasonable low-end torque.
Ride quality
As well as upgrading to an all-new engine, Ford's engineers have made changes to the suspension and steering. The damping has been revised, and ride quality is impressive. Our test van was on 16-inch wheels and – for realism – had a 400 kg load on board, but it still ironed out most of the bumps pretty effectively. There is good steering feel too, amended to give lower effort for parking but weighting up better at speed.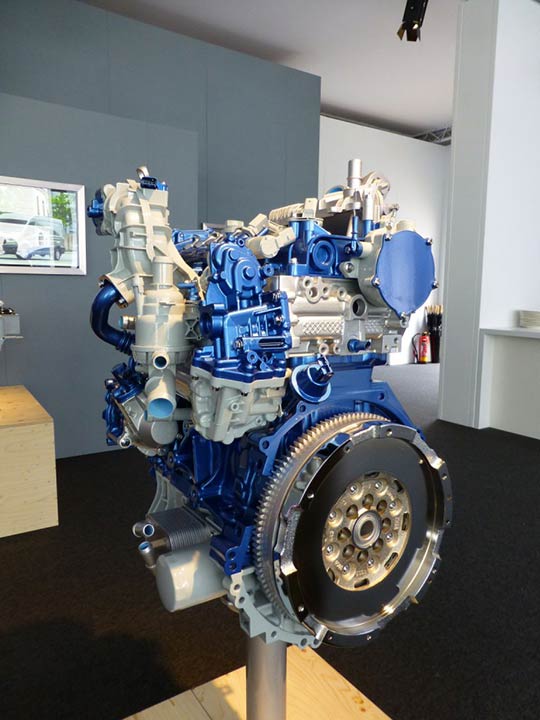 Ford's other claims for the re-engined Transit Custom are that it is cheaper to operate, with improved performance, cleaner emissions, more safety kit, but still "just as durable". Fuel consumption is down by 13 per cent, and service intervals have been moved 6,000 miles further apart, now every two years or 36,000 miles.
Adding AdBlue
Like other Euro 6 engines, the EcoBlue unit needs AdBlue as a fuel additive, so there is a 21-litre tank for it. That's something most van drivers haven't been used to, but even high-mileage drivers should only need to top it up once every six months.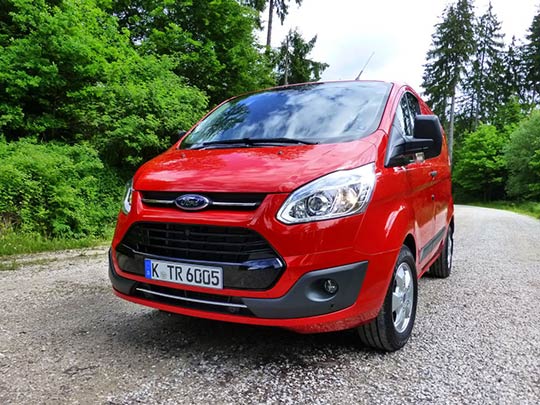 Safety kit has been upped, with usefully techy features such as side wind stabilisation to reduce the effect of buffeting by selectively applying the brakes in response to sensors detecting lane deviation. There is also pre-collision assist and traffic sign recognition.
The standard gearbox is a six-speed manual, but an auto transmission is on the way later this year, and so is optional air suspension.
Cosy seating
Modern vans are so much more car-like to drive than the rather raw workhorses they once were, and that is certainly true of the Transit Custom. The cabin mimics a car too, with a Ford Focus-like dashboard, height-adjustable seat belts, good seat adjustment and a colour infotainment screen, although it's quite small at only four inches.
One other small gripe: there are three seats across the cabin, a separate one for the driver, and twinned passenger seats alongside. If there are two passengers on board, they need to be very good chums, because the seats are shoulder-rubbingly narrow.
Ford Transit Custom: Stats Review
Model tested:  Ford Transit Custom 105 PS 2.0 EcoBlue Diesel
Economy: 46.3 mpg
CO2: 161 g/km
Load capacity: 2,555 litres
Payload: 874 kg
Price: £24,181 (ex. VAT)
 Images: Sue Baker