We've all daydreamed about the perfect road trip, but when it comes to actually planning one, it can all get a little daunting. Don't fret! Whether you're a lone road tripper, a couple, a group or a family, we cover the basics:
Choose a Destination & Plan Your Route
Is there somewhere or something you want to see along the way? If so, it goes without saying that you should bear this in mind when you're thinking about your route. If you're looking for some inspiration, Emm in London wrote a great post about road trips in Britain.
Weekend road trippers, look for destinations a few hours apart to make the most of your time. If you're lucky enough to have a bit longer, you can afford to spend a bit more time in the car and are a little less limited.
Once you know where you want to go, check out the AA route planner for help getting from A to B (to C to D to E).
Plan – But Stay Flexible
This one is key but also contested. Some like to plan their trip thoroughly, while others prefer to throw caution to the wind and wing it. We suggest finding a middle ground; keep your plans loose and you'll avoid disappointment. After all, the best road trips don't go quite as planned. Just go with it.
You need to decide what kind of road trip you're wanting to have and plan accordingly. If you fancy yourself as a bit of a free spirit, you might turn your nose up at planning, but we think loose planning is necessary for even the freest of free spirits.
In-car camping, hostels or 5* hotels – Book as You Go
The UK has an abundance of hostels, hotels and B&B's. Alternatively, camping (of the in-car or in-tent variety) can be a nice, 'authentic' option for road trips – just make sure you research campsites and stopping points. Cabins, glamping and the like are a great choice if you want that 'sleeping under the stars' experience without having to sacrifice comfort. Check out Sawday's Canopy & Stars for unique accommodation options across the UK.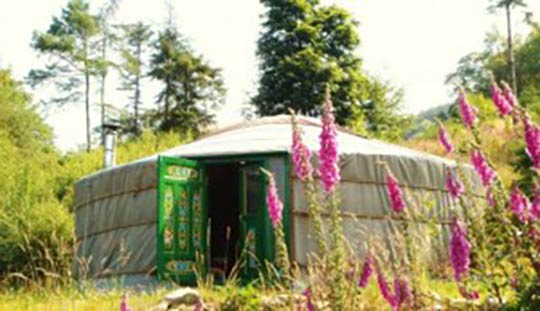 Whether it's hostels, hotels or camping, know what you want when it comes to accommodation and plan (again, loosely) in advance. Before you go, decide on a budget and do your research for each stop-off location so you have options. Book as you go along to avoid last minute panics and those nightmare 'no room at the inn' scenarios.
Road Trip Kit List – Essentials and Extras
Besides the obvious – fuel, money, GPS, spare clothes and toiletries – think about stocking your car with the following extras to ensure your road trip goes without a hitch:
• Map – when technology (inevitably) fails, a good old-fashioned map might just be your best friend. Trust us on this one: take the map.
• Entertainment – are we nearly there yet? Whether it's in-car games, books and toys for the family, music (check out our Ultimate Road Trip Playlist), audiobooks or podcasts by your favourite comedian, do not get caught out without some form of entertainment. Yes, road trips are exciting, but long journeys without entertainment are not. You'll thank us later.
• Toilet roll and wet wipes – for those unpleasant but necessary stops in the middle of nowhere.
• Camera – wherever you go you're bound to be making memories, so keep a camera handy to capture the moments you don't want to forget or you'll be kicking yourself later!
• Phone with the internet – your go-to for route planning and accommodation booking. And, you know, contacting people.
• Chargers. Say no more.
• Pillows and blankets – a comfortable passenger is a happy passenger.
Do you have any tips or recommendations for first-time road trippers? Have you discovered the ultimate British road trip route? Let us know!
Before you take your road trip, is your car in a good enough condition to do those long journeys? If not, upgrade to a newer model to limit the chance of a breakdown during your trip. Find out how much your car is worth with our car valuation tool.