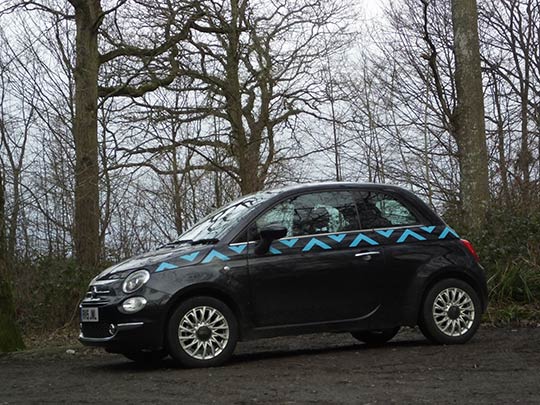 Not everyone is keen on Fiat's faux period aesthetic, but that rather misses the point. The Fiat is bought by people who don't care about cars or their history but just like the way it looks. It's cute, carries a price premium, but is still less expensive than a Mini, and it makes people happy.
Fiat claims that the 500 they're building now is a new car, something which is slightly hard to prove because it looks exactly like the old one with a few styling tweaks. Perhaps it is, but you can't blame Fiat for not wanting to muck about with a winning formula.

The car to which inspired it turns sixty next year. This was the 'Nouvo' 500, which appeared in 1957. This was a tiny car with a rear engine, two front seats behind which was a little luggage deck on which a couple of children could perch uncomfortably.
It had a roll down canvas roof, and initially didn't sell that well, but the addition of proper rear seats and some other design changes saw it take off like a very slow rocket, and by 1975, when the last ones were made, the tiny car had become an Italian icon. It was replaced by a little box of a car called the 126, which is now all but extinct, but thousands of 500s still survive, are loved and prized their owners, and when vehicle anti-pollution laws were introduced in Rome, the 500 was exempted from them.
I drove one of these cars from Italy back to Britain as a favour to someone who restored them. It had holes in the floor and was feeling a bit rough, but it showed an indomitable spirit. I'd taken a friend as a co-driver, and we both rather fell in love with it.
We stopped at a creaky 1930's hotel near the French/Italian boarder, run by a tiny old lady, and ventured into the town to find supper, before ending up in a bar.
We returned at 11 to find the hotel locked and barred. The bloke who should have been in reception had sneaked off home. My friend and I spent the night in a freezing anti room at the local hospital, taking turns to sit on some hard chairs or lie on an examination couch, using a sort of giant loo roll of paper towel designed to mop up patients who leaked, as not very warm bedding. When the hotel opened up ay 6 a.m. we were standing, shivering on the doorstep. The owner's look of horror was priceless.
Later we arrived in the wrong bit of France and added a couple of hundred miles to our journey, but that brave little car got us as far as Teddington before its frazzled old electrics went on strike, by which stage we'd really bonded with it.
'You really don't need anything else,' said my friend.
The latest 500 is of course a much better car. It's cleaner, safer and vastly more efficient. I drove a 1,200 Lounge, which has a big glass sunroof. It's much bigger than the original, but retains that car's tactile profile, and still has an 'ahh' factor that modern Minis lack.
The ride is firm-to-joggly but better than many cars of its size. When cornered hard its back end can be slightly thrown of line by bumps and road irregularities, and I felt that the electric power steering had a slightly sticky action which I didn't entirely like, but the thing handles tidily enough and rolls less than its immediate predecessors did.
The back seat is cozy, but will accommodate a pair of adults, the boot is bigger than you'd expect, the cabin appears well made and I liked the simple, digital instrument display.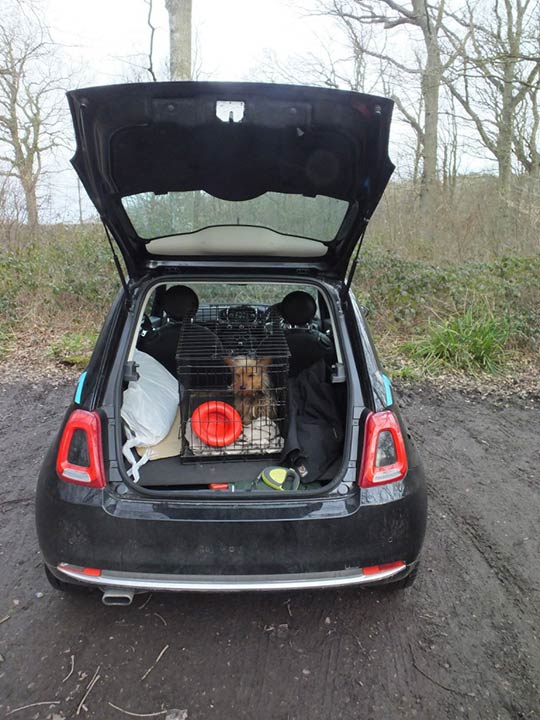 You can buy a 500 in diesel form or with Fiat's TwinAir two cylinder petrol engines. The twins sound distinctive, but rather let the side down emissions and economy wise when thrashed. The 1200 petrol sounds boring, but goes well and is a good compromise.
If the Nouvo 500 is a design icon, then the modern 500 is a brilliant piece of marketing, but it's also a good small car. It's not hard to see why people love it.
Fiat 500 1.2 Lounge: Stats Review
Top Speed: 99mph
0-62mph 12.9sec
Combined fuel consumption: 57.6mpg
Emissions: 110g/km
Price: £12,640.