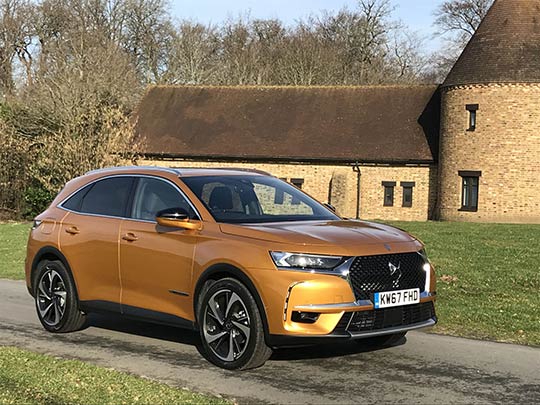 Three years on from its separation from Citroen and launch as a separate brand, here comes an upmarket SUV from proudly Parisian car company DS.
What a momentous debut for a car. When new French president Macron was driven to his inauguration back in 2017, it was in the newest French car which was then not yet even on the market.
The DS7 Crossback did not go on sale in its native France until last year, seven months later, but the imminent arrival of a prestige French brand was deemed so important that a custom-made early example was feted as the presidential car.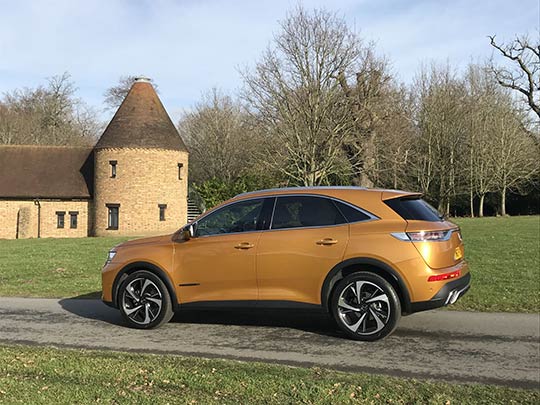 The hunky DS is now newly on sale here in the UK, tasked with luring buyers out of their BMWs, Audis, Mercedes and Jaguars. DS hopes to woo them with a car that has some exquisite attention to detail, although it does not possess a badge that scores as highly on the envy rating scale as its intended rivals. Not yet, anyway.
If the DS7 Crossover has convinced you to move away from the more prestigious brands, then why not sell your car with webuyanycar and see what this French SUV has to offer.
Diamond pattern
DS makes great play of injecting a special French savoir-faire into its design, using Parisian landmarks as inspiration, and there are some remarkable touches in the DS7 Crossback. The clock that sits atop the dash is a prime example.
It is a distinctive little jewel, with an accompanying bit of theatre. When the car is parked, so is the clock. It swivels out of its hiding place when you start the press the start button located just underneath.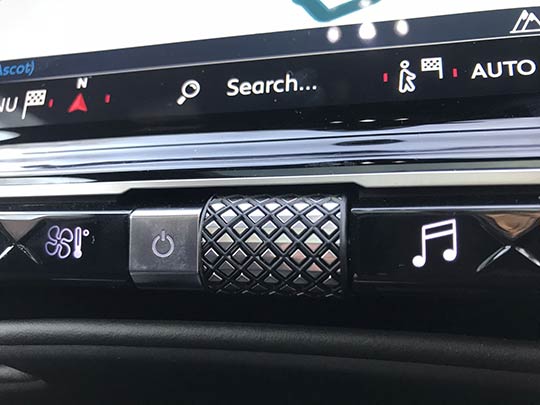 The volume control for the audio is another example. It is a pretty little precision rotary dial of cascading squares, pleasing to look at and to touch. Then there are the tail-lights, which glow in a red diamond pattern that is a distinctive signature at the back of the car.
The DS7 Crossback has other lighting dramatics for night-time entertainment. The multi-lens headlights perform a choreographed ballet of synchronised movement when the car is started after dark, and just about the largest puddle-lights found on any car glow on the ground outside the doors when you exit at night.
Driving dynamics
The 7 Crossback has some strong points in its favour. It's stylish, luxurious, and roomy inside. It has lots of headspace all round, and decent knee room in the back seats, so passengers don't feel squeezed. It has a big boot, at 555 litres, stretching to 1,752 litres with the rear seats folded.
It has some clever techy features, notably an active suspension scanning system that uses a high-mounted camera at the top of the windscreen to 'read' the road surface ahead. It then automatically adjusts the electronic suspension damping to smooth out the ride.
The new DS is built in Mulhouse in eastern France, in the same factory as Peugeot's 3008. It is also based on the same modular platform as the Peugeot. The 7 Crossback is front-wheel-drive, not 4×4 like some rivals, but that will come later.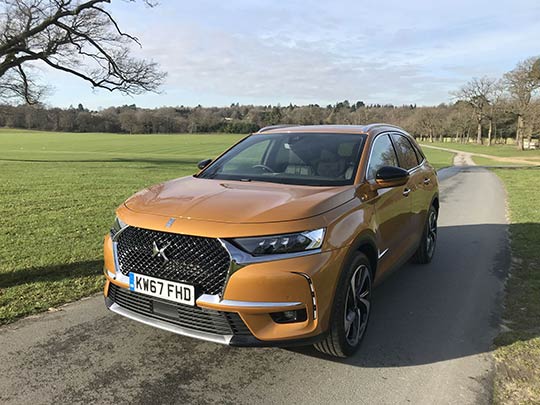 So what is it like to drive? Dignified and sprightly, if not exactly distinguished. With the big diesel engine, it has plenty of punch, and the ride quality is generally very good. Body roll is well contained, and the feel on the bends is taut and quite clingy, if not quite as sportily engaging as some rivals.
What is impressive is those headlights, which illuminate the road ahead better than most other cars, and combine with an infra-red 'Night Vision' system to give early warning of animals that might stray dangerously into your path.
Four engine options
Engine choices are 1.5 diesel in two power outputs (128 and 148 bhp) 1.6 turbocharged petrol (222 bhp) and two-litre diesel (168 bhp)The Velar
All versions of the car come equipped with leather interior trim, rear parking sensors and lane departure warning, while upscale versions have electric seats, ambient lighting, reversing camera, adaptive cruise control.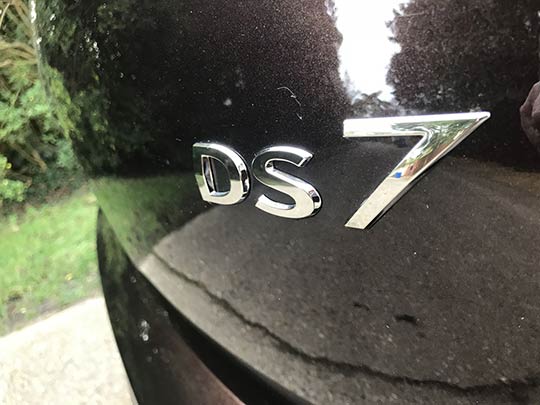 DS7 Crossback on-the-road prices start from £28,050, for a BlueHDi diesel 130 with manual gearbox and Elegance trim. Petrol models begin with the PureTech 225 Auto in mid-range Performance Line trim at £34,985. The range topper is the Blue Hdi 180 Ultra Prestige.
For now, anyway. Coming next year is a 4×4 plug-in hybrid PHEV version, with a mooted price tag at around £50,000.
DS7 Crossback Stats Review
Model tested:  Ultra Prestige 2.0 BlueHDi Auto
Top speed:  134 mph
0-62 mph: 9.9 secs
Economy:  57.6 mpg
CO2:  128 g/km
Price:   £43,535
Images: Sue Baker