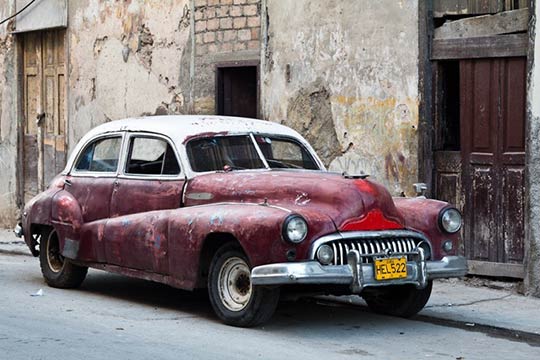 Trying to sell your car? Make sure that you're aware of new laws.
In the past, you could happily keep your old car on your property with a nice 'for sale' sign in the window, without causing any problems. However, under recent laws, you will have to apply for a Statutory Off Road Notification (SORN) or pay a fine for not insuring your old vehicle, even if you don't drive it on the road any longer.
If you haven't secured a SORN – don't worry – you will soon hear something about it. You will receive an Insurance Advisory Letter (IAL) that should point out that your vehicle isn't insured – it doesn't matter if you are planning on selling your car; you still need to be covered. The maximum fine for non-compliance is £1,000. You are more likely to receive a £100 penalty; still, that's money we're sure you'd rather have in your pocket.
But How Do You Declare SORN?
You need to get in touch with the DVLA. Using your V5C registration number, you can easily apply for SORN over the phone, so it's a fairly straight-forward process. You should receive a confirmation letter within four weeks to say that your SORN application has been successful. If you don't hear within this time, you should contact the DVLA again to make sure that they have confirmed your SORN. When you receive your letter, make a note of when your SORN certification expires, as this is only a temporary guarantee, and you will have to renew it eventually.
Preparing Your Old Car For The Road
To remove your SORN status, you will have to insure and tax your vehicle. It's also crucial to make sure that your car has an up-to-date MOT, of course. As soon as you apply for your tax, your SORN status will expire, leaving you to travel the roads again with your old car (as soon as you're fully insured).
If you are buying a vehicle with a SORN, this status will disappear when you purchase it, so make sure you insure your new car quickly to avoid falling foul of heavy fines. If you want to keep the car under a SORN, you will have to apply for this status again, to keep on the right side of the DVLA.
Have you come to blows with the DVLA over SORN or have you been fined under these new laws? Let us know your story. We're looking forward to hearing from you!