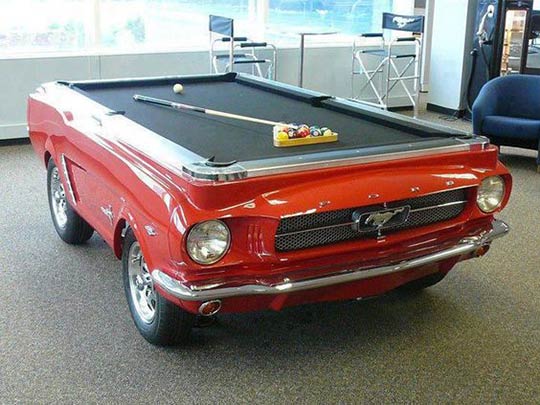 If you're a car-lover who wants to add a unique touch to their home, then why not consider upcycling some old car parts? Ok, so it might sound a bit odd, but once you've seen some of the cool projects below you'll be sold.
See these 5 ideas for using car parts for upcycling decor.
American Driving Licenses – Bold, bright and unique, these old plates can be used for so many different projects. In the ideas below they've been used instead of wallpaper, to add a feature on a staircase, and then to create unique home accessories.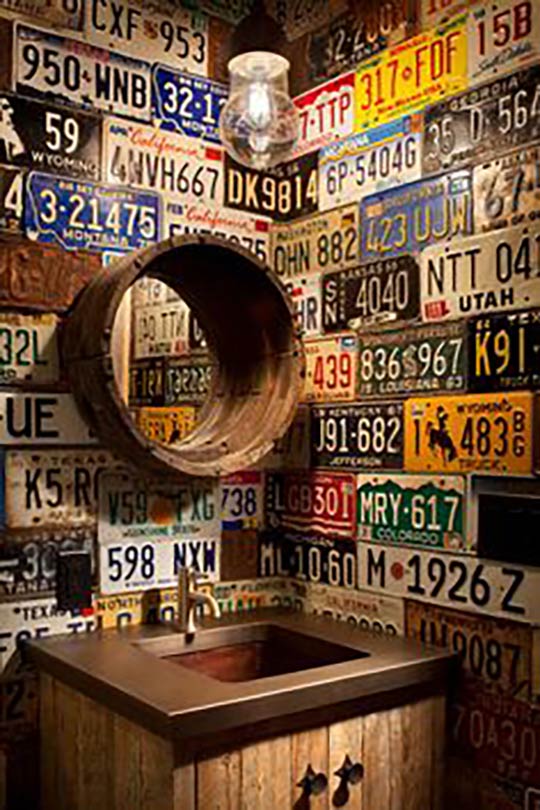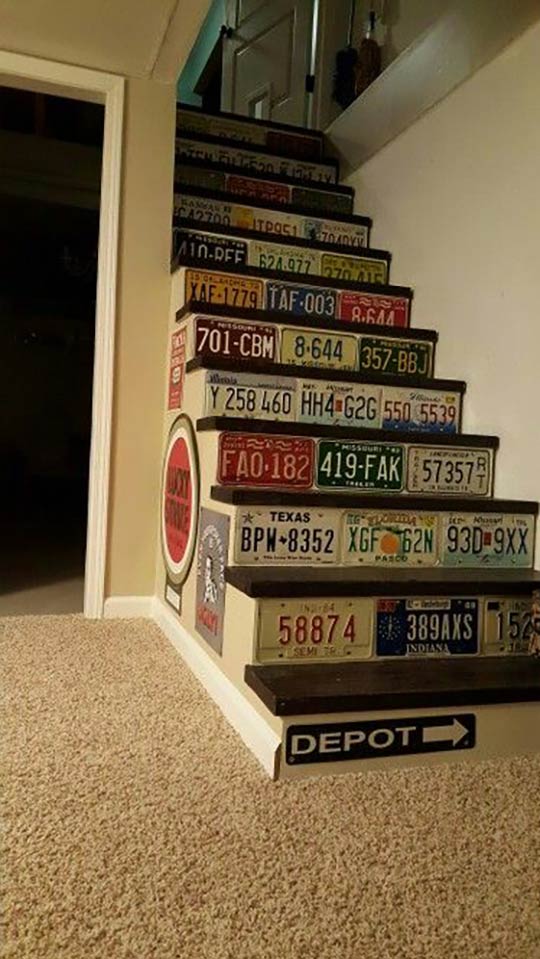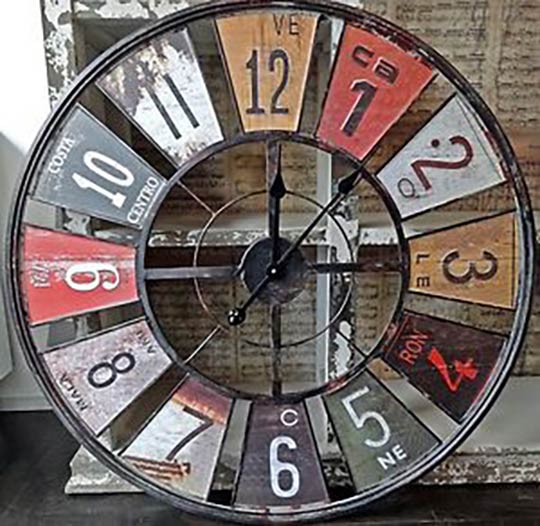 Old Tyres – If you've got a car crazy little one then this is a great idea for extra storage in their bedrooms. Tyres can be mounted to the wall with shelves or in a corner as individual shelves to create storage space.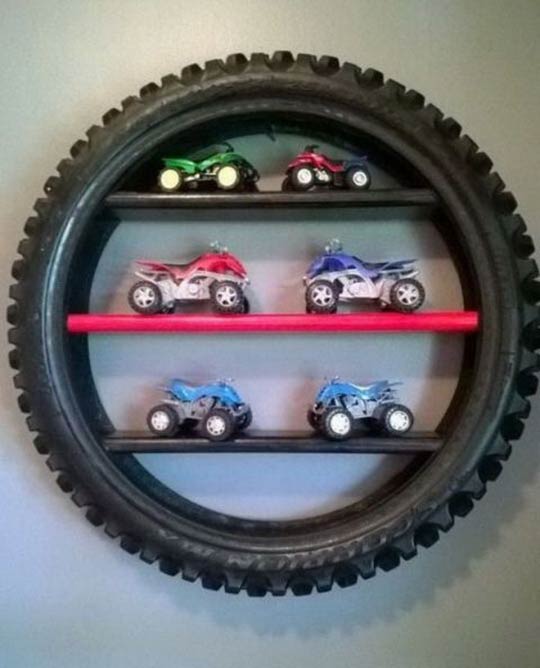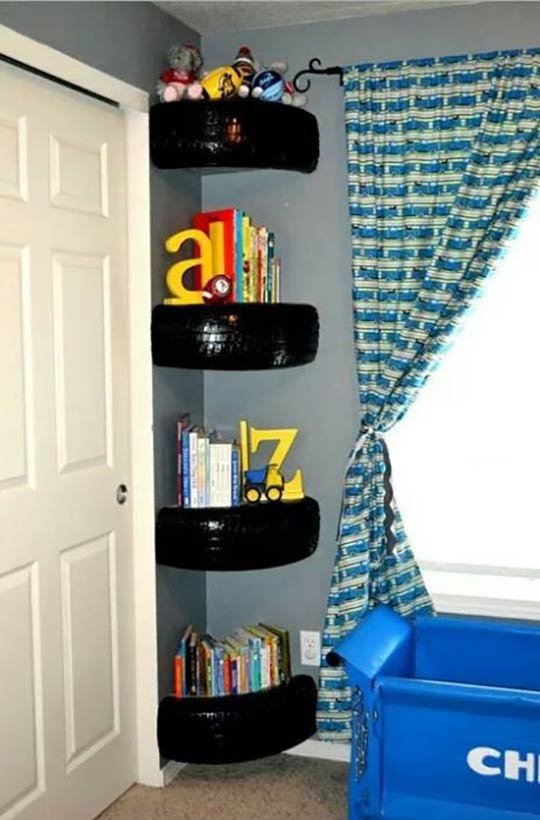 Car Parts – You'll need some extra skills for these upcycling projects. Here we see how different parts of cars can be used to create new pieces of furniture…a coffee table made from a car roof and a shelf made from the front of a Ford.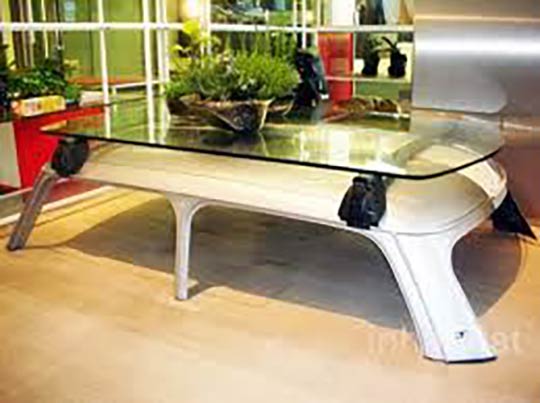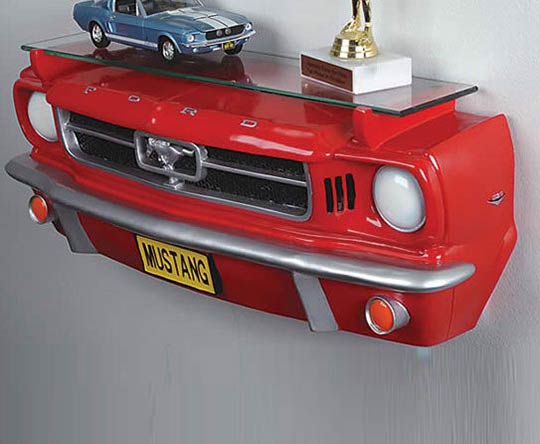 Actual CARS – Forget just using parts of cars, use the whole thing! Here we can how a Ford has been used to create an ultimate boys toy and another car has been turned into a cool desk space.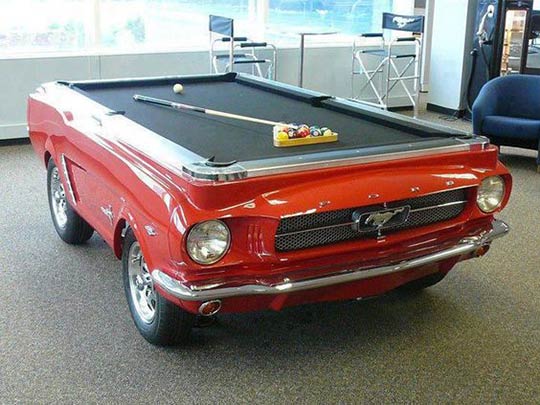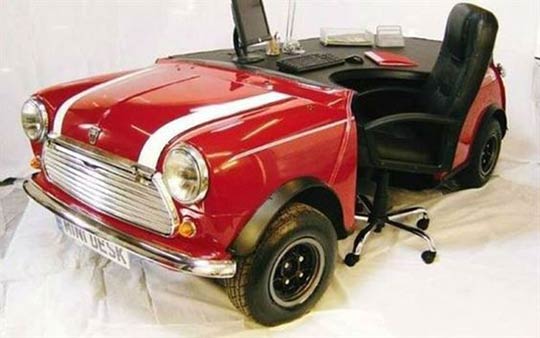 Toy Cars – A much simpler project, toy cars can be used for all sorts of different ideas. Stick cars to plain objects like lights or around a picture frame in your little one's bedroom.