Here at webuyanycar, we understand that both safety and comfort is key when taking your pooch out in the car, whether it's to the beach or the vets. With numerous accessories now widely available for your furry friends, we've put together a list of some of the best, which have been tested and approved by our very own dogs that we'd like to introduce you to:
Parker
Parker is an eight-month-old Pug who enjoys collecting rocks from his walkies and spinning around in circles when he sees other dogs.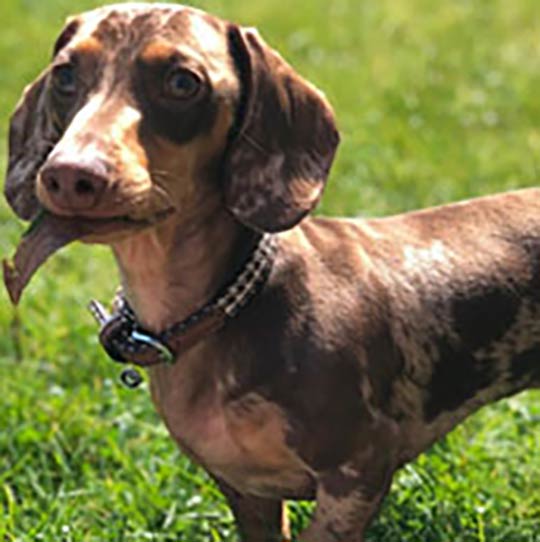 Edwin
Edwin is an 18-month-old Dachshund. He loves the finer things in life, such as sleep, steak and more sleep.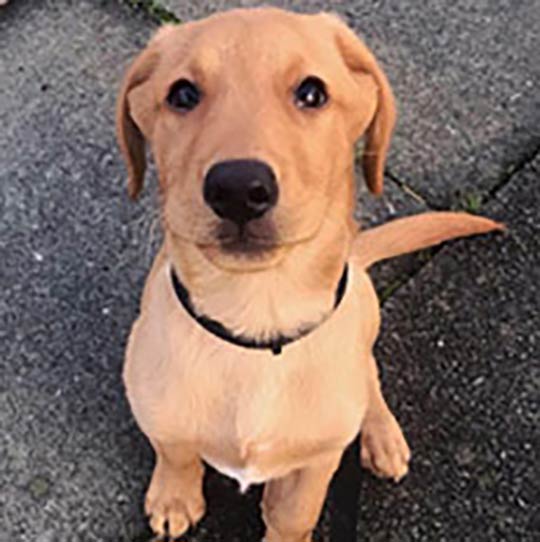 Jax
Jax is a five-month-old Labrador Retriever who loves to chase sticks around his favourite field.
---
Seat belt
We found a great selection of seat belts for dogs that start from as little as £2.99. They're made to be comfortable and easily adjustable for dogs of all breeds and sizes. They can be connected to your dog's harness or collar and clipped into the seat belt lock in your car, keeping your dog secure during travel and helping to minimise excessive movements.
Parker and Jax think that their doggy seat belts are pawesome!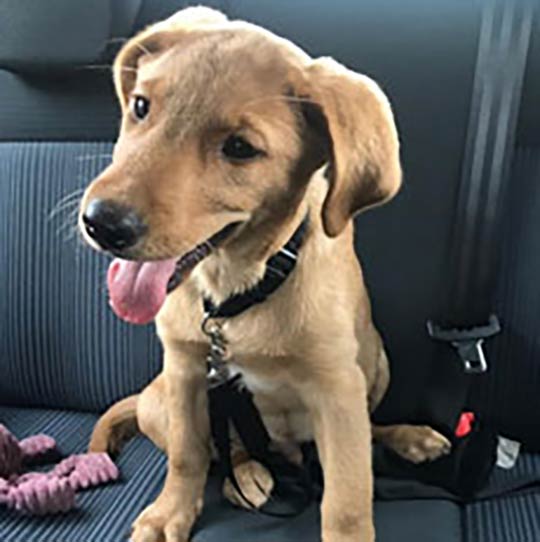 ---
Boot bed
A boot bed is suitable for most cars and provides comfort for your dog while protecting your boot from dirt and odour. They tend to be machine washable too, which is great.
Window vent
If your dog wants to see the world, or maybe just some other cars and pedestrians, then a window vent is ideal. Your pooch can enjoy some fresh air and people watching without leaning out of the car window, keeping them safe and ventilated.
Dog ramp/ steps
Either a ramp or set of steps will help your dog to get in and out of your car with ease. They can usually be folded up, which makes them a great space saver, and they'll help your dog reach areas that they'd otherwise struggle with. Big steps allows smaller dogs to get their full body on each platform too!
Car seat
Car seats for dogs come in all shapes and sizes. They usually contain a safety strap that clips onto a dog harness/collar, with the aim of keeping your dog safe and secure throughout their journey. Depending on the size of your dog, they can sit or stand in their car seat. Not only are they comfortable for dogs, but they're great for us owners too, as they help to keep dog hairs off the human seats!
Edwin gives a big paws up to his car seat!
Travel sickness treats
These come in the form of chews or biscuits and are specially designed to give to your dog ahead of the drive, ensuring that the journey is problem free and a pleasurable travel experience.
Got any tips on keeping your four-legged friend happy in the car? We'd love to hear them in the comments below!
---