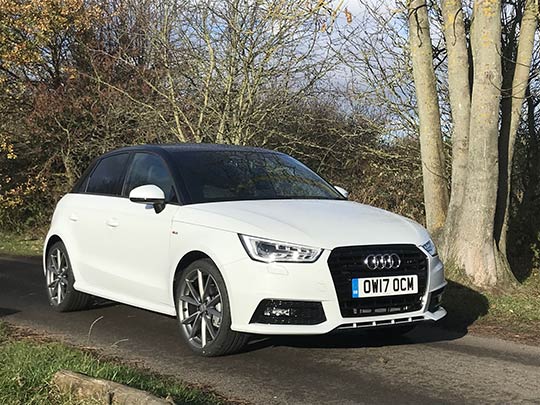 Smaller cars are very fashionable, and if you crave something compact but a bit more prestige, look at what kicks off Audi's ever-expanding range.
Under their different skins, and wearing diverse badges, lots of cars share similar architecture these days. Models that outwardly look quite separate from one another often hide the same basic structure underneath, as well as identical engines.
The Volkswagen group is particularly adept at this, with modular chassis designs and base mechanical kit that is common across a diverse range of cars that are badged as VWs, Seats, Skodas and Audis.
Here's a good example. The A1 is Audi's smallest model, and it has close cousins in the current generation VW Polo, Seat Ibiza and Skoda Fabia.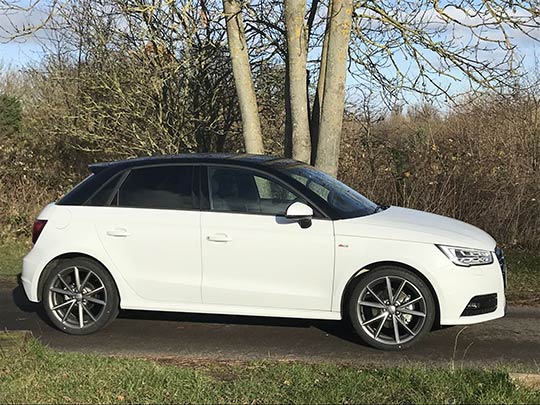 Are you a fan of the compact supermini and want to upgrade to the more premium Audi A1? Then value your vehicle today thanks to our free online valuation calculator.
Top-notch
So why would you consider buying the Audi rather than one of the others that don't carry quite the same prestige, but are also less expensive?
That's a choice that many already make in other areas of their lives. Smart badges and posh labels have become beacons of taste and status in modern life for anyone who cares about such things, which seems to be many people. For those who like status, the right badge matters.
Four rings
Which brings us back to the A1. It's a slickly styled smallish car that does much the same job as a Volkswagen Polo and has even been described as being essentially a Polo with more style.
Up front it doesn't look the same though, and it is a strong seller, so the Audi badge is obviously a lure. There are plenty of car buyers prepared to pay extra to have four rings on the front grille.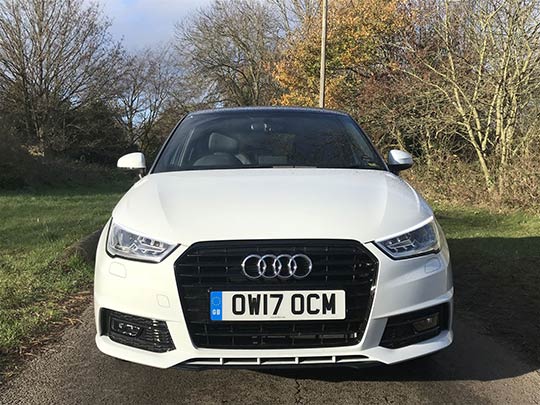 The A1 range comprises both three and five-door models, and a choice between several petrol engines and one diesel. You pay about £620 more for Sportback, the five-door model, over its three-door hatchback equivalent.
Up-scale version
Prices start from around £15,600, which buys a three-door hatchback with a one-litre petrol engine. The range-topper is the sporty two-litre S1 Sportback at almost £31,000. So our 1.4-litre petrol five-door test car is about mid-range at just over £23,000.
Even so, that's quite an outlay for a car just under four metres long, with rather snug seating and a relatively modest boot at just 270 litres.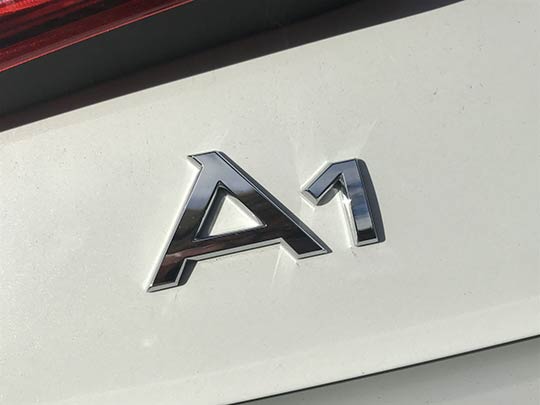 On a tighter budget, there are rival offerings within the VW group's other brands and from other manufacturers that will do a very similar job, have much the same build quality and in some cases a longer warranty. But there's no denying what a chic brand Audi has become.
Slick driving manners
So what's the A1 like behind the wheel? It's a pleaser, with slick road behaviour. It's good to drive, with the pert urgency of a smallish car equipped with an engine that is well up to the job of propelling it zestfully.
The 1.4 litre motor packs a punchy 148 bhp in this version, giving the car a brisk acceleration time of around eight seconds on the benchmark 0-62 mph. It feels quick and gobbles the miles voraciously. Steering feel is perkily good.
Handling is nicely poised and grippy, body control is taut and the little Audi feels securely precise on the bends. There is a bit of payback in the firmness of the suspension, which may be a bit too unyielding for some, but it copes well with the bumps while making you very aware of them, and it does give the car a sporty feel.
Up-scale versions come with a firmer suspension, and for anyone who prefers a bit more cushioning in the ride quality, a more pliantly-sprung SE version would be preferable.
Chic two-tone
There are quite a lot of personalisation possibilities on the A1, including contrasting roof colours like the eye-catching two-tone style of this Black Edition model. It's a look that has proved an attention grabber in our time with the car.
The A1 was originally launched in 2010 as a three-door model, with the Sportback following two years later. If an A1 interests you, just be aware that a new, second generation one is scheduled for launch later this year.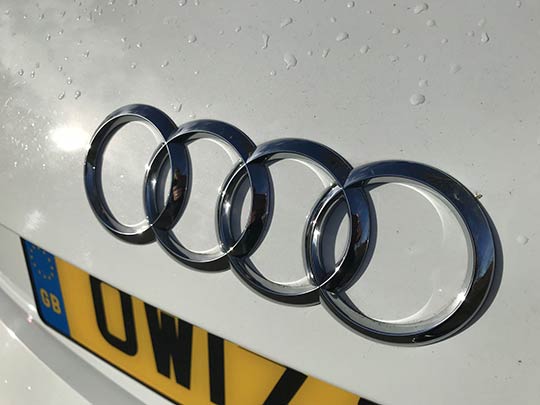 Two more things about the baby Audi. Internally at company headquarters in Ingolstadt, in Bavaria, it is designated as the Type 8X. And although regarded as a German car, and certainly designed there, it is actually made in Belgium, in a town called Forest just outside Brussels.
Audi A1 Stats Review
Model tested: A1 Sportback 1.4 TFSI Line Black Edition
Top speed:  134 mph
0-62 mph: 7.9 secs
Economy:  56.5 mpg
CO2:  117 g/km
Price:   £23,280
Images: Sue Baker