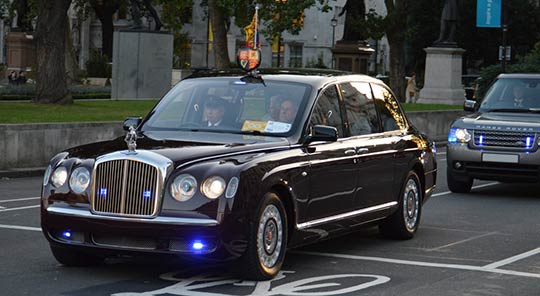 So the whole world has now been exposed to the new Bentayga at the Frankfurt Motor Show, this will be Bentley's first cross-over combining luxury, speed and SUV styling. As imagined, there has been a huge amount of people interested in getting their hands on one but it's been announced who's going to get one before anybody else. Bentleys CEO has confirmed that the first one is going straight to The Queen. We think this statement sums up exactly what to expect from the Bentley Bentayga, if Bentley has decided to give one to The Queen then this shows there is a great deal of confidence behind the vehicle. With a starting price of £160,200 and 600bhp behind the engine, the car is destined to be owned by only an elite minority of car owners.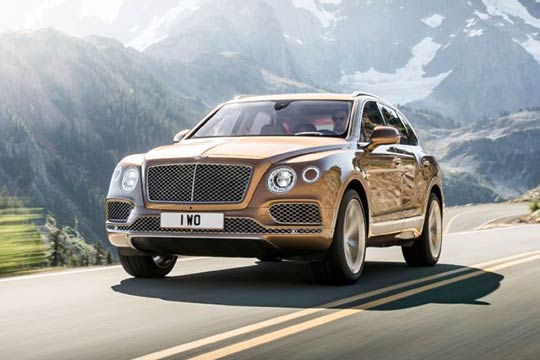 This won't be The Queen's first Bentley as she already gets chauffeured in The State Limousine which was given to her for The Golden Jubilee back in 2002. This specific vehicle 'only' packs 400bhp from the 6.75L V8, so changing to the Bentagya will result in an increase of 200bhp.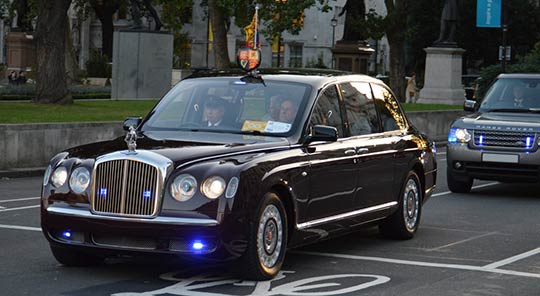 When making a car for somebody as important as The Queen, each car manufacturer will ensure that their vehicles are at the peak when it comes to security features. One car company who have definitely ticked every box on security is Range Rover with the release of the Sentinel. This car is fully bulletproof, made to withstand TNT blasts and  grenade explosions (just to name a few features).
We're sure The Queen will be seen inside one of these in the near future.