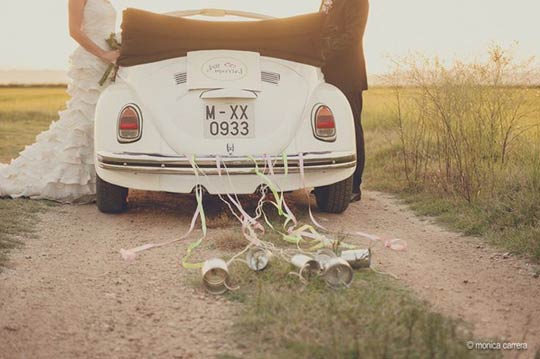 Arriving at your wedding is one of the most exciting moments of your big day. So what better way to make a big entrance and arrive in style with an impressive wedding car. Classic vintage cars, horse and carriages, or something quirky, there are so many different ways to arrive at your wedding.
Ideas for Wedding Cars
Classic Car
Probably the most popular, and rightly so! A classic, vintage car is effortlessly elegant and the perfect mode of transport for a bride on her big day. This style of car also looks stunning decorated with flowers. Remember that if you've got a few bridesmaids, you'll need to make a few trips with a classic car, as there is often only room for a couple of passengers.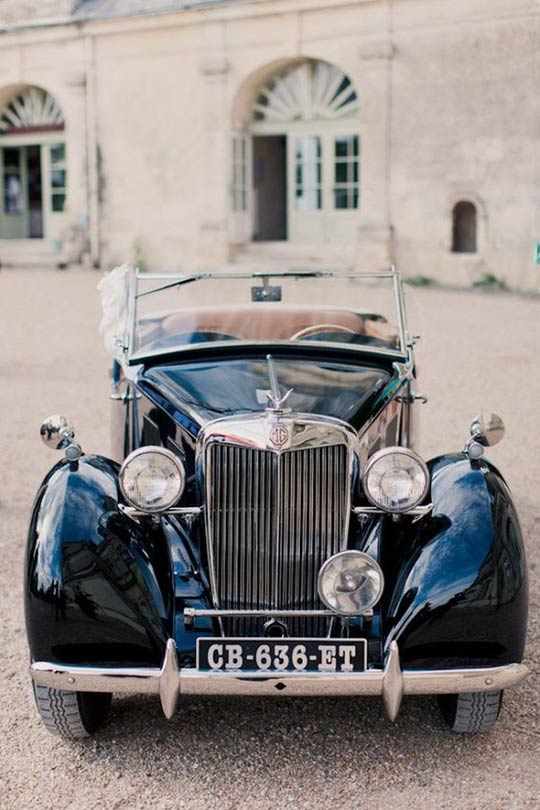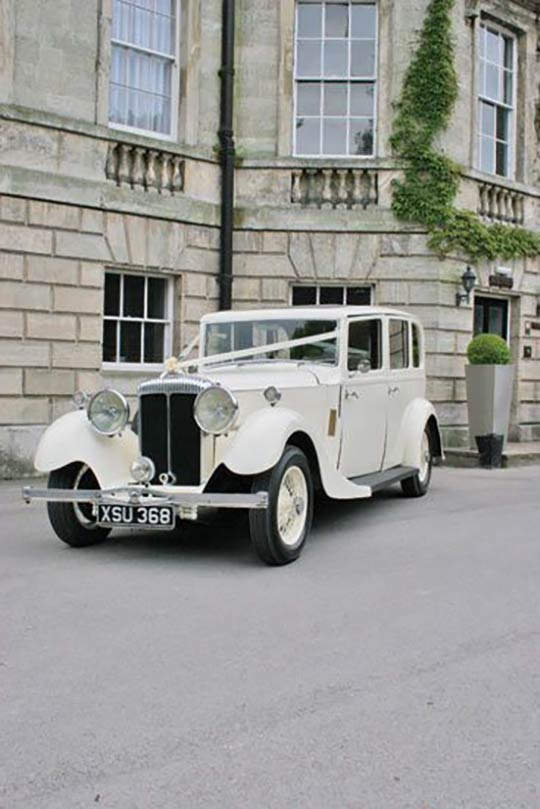 VW Campervan
If you fancy something a little bit quirky, then a VW Campervan could be a cool idea for your wedding transport. These cute campervans are becoming really popular for weddings. Oh, and you'll be able to fit the bridesmaid in it too!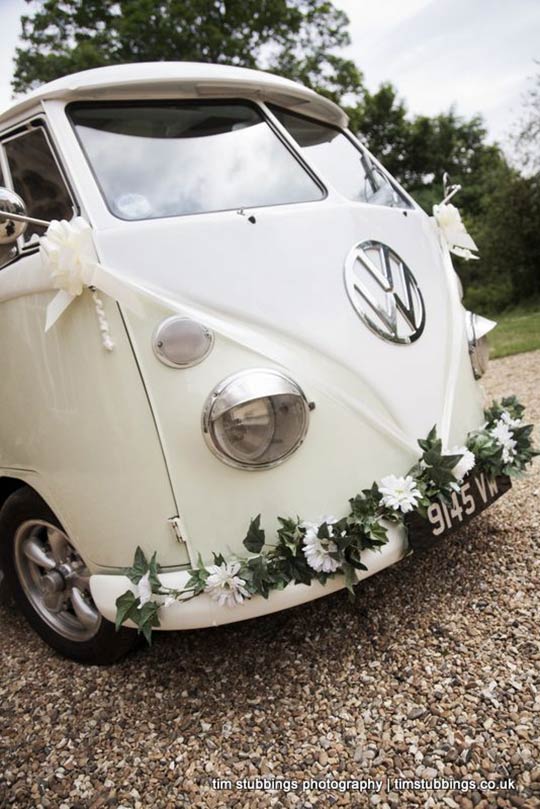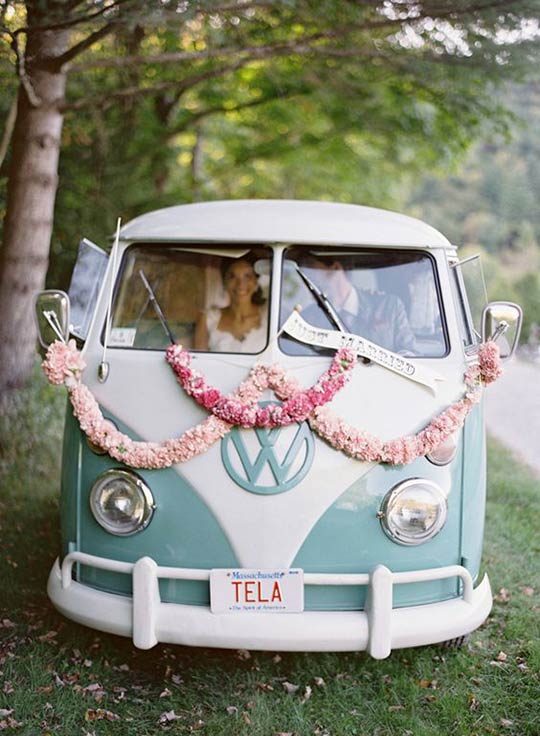 Horse and Carriage
The classic fairy tale wedding wouldn't be complete without a magical horse-drawn carriage. They can be a bit like Marmite – love them or hate them – but they'll certainly add a touch of romance to the occasion.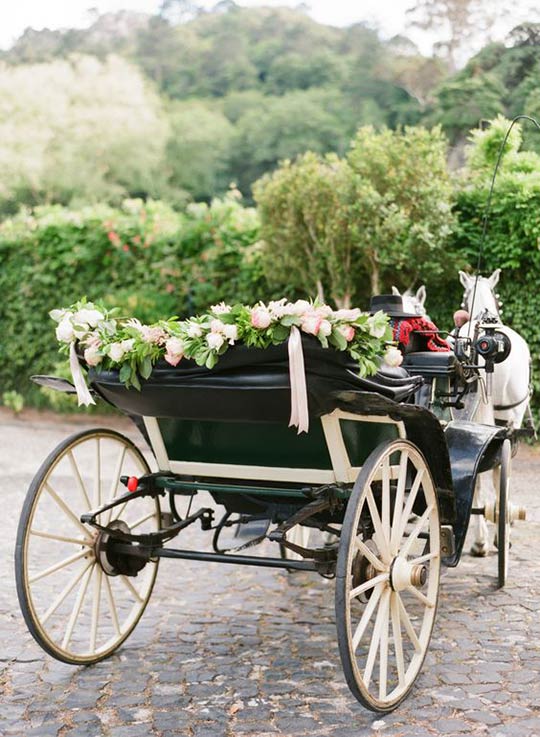 Double Decker Bus
If your wedding venue is a bit of journey then it's a good idea to help your guests get there rather than expecting them to drive there. That's where these fun converted buses come in handy. They'll fit the entire wedding party on and create a fun atmosphere along the way.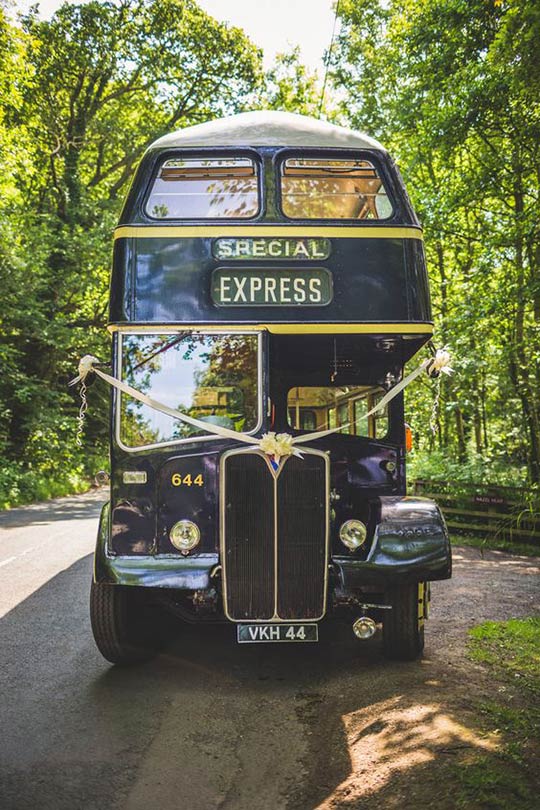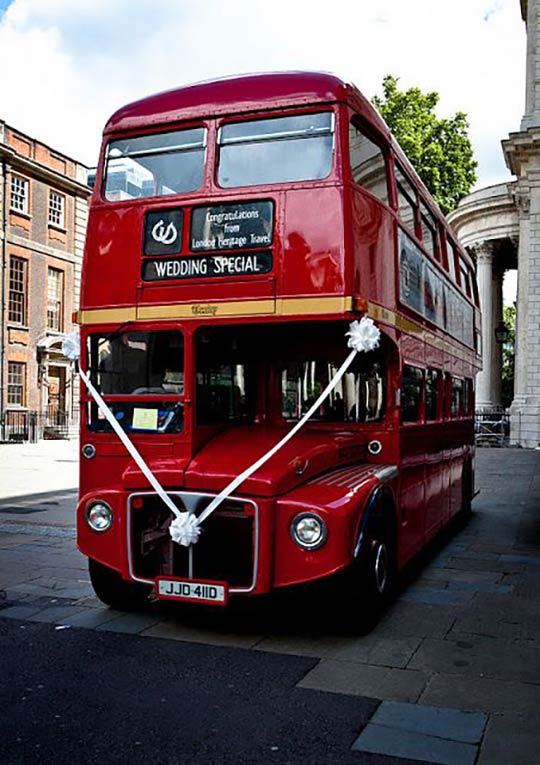 Something Different
A helicopter? A bike? A boat? Yes, anything can be used for your wedding transport – it's your big day after all. Using something unusual to make your way to and from the wedding will certainly make it memorable for you and your guests.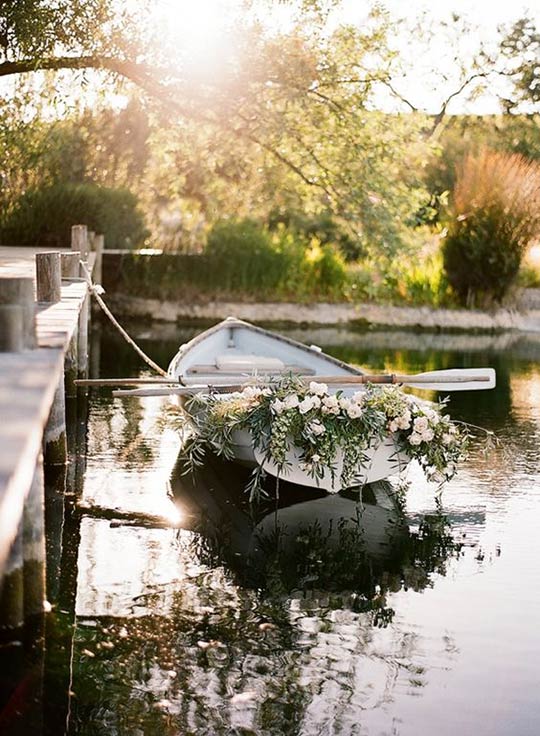 If you own a luxury car you could even spruce it up and use this on your wedding day to save some extra pennies. Or, if you don't own a premium vehicle, you could upgrade your old car to something a bit more prestigious. Sell your car with webuyanycar today and get ready for your big day.