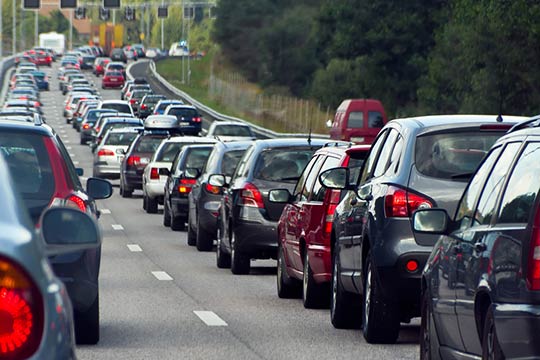 The school holidays are upon us and if you're planning on packing up the car and taking the family away, you'll need to be prepared for every possible eventuality. If something is going to go wrong with your motor, it'll probably be when it's full of kids, you're lost somewhere and it's just started raining!
There are checks you can make and measures you can take to ensure your half-term road trip runs more smoothly. Read on to find out what they are…
1. Check your car before you leave
Before you set off on any long journey, you shoFuld give your car the once over to make sure everything is in the right place and nothing is going to fall off, blow up or dry out.
The things you need to check are: fuel, lights, oil, water, electrics and rubber. The more eagle-eyed among you will have noticed that spells out a handy little acronym – FLOWER – to help you remember.
Once you're satisfied your car is up to the job, you need to make sure you stay safe on the road and make the journey as pleasant as possible for everyone in the car.
If you're not satisfied, maybe it's time to sell your car. Get your free car valuation today!
2. Check the traffic and weather reports
Although it's great for commuters, half term traffic is usually terrible for anyone getting away for the week, especially if there is a bank holiday involved. A bit of forward planning can help you hit the traffic black spots at less busy times and avoid any bad weather that might materialise.
If you've got a smartphone, you could download a handy Highways England hands-free traffic app that will send up-to-the-minute traffic news to your phone. And you should also check the weather forecast on your phone for all the destinations you're likely to pass through.
You should also keep your radio tuned in for traffic updates along the way.
3. Plan your route
Although it's tempting to just whack a postcode into your smartphone or satnav before you leave, you should always check the route on a map and take a map with you in case your route planner packs in or your journey takes you on roads it doesn't recognise. Always make sure you plan alternative routes in case the way you were planning to go gets congested, too and ensure if you're undertaking a very long journey that you plan some rest stops.
4. Stick to the speed limit
It can be tempting, when driving anywhere, to just put your foot down to get to your destination as quickly as possible – and this is often exacerbated if you have any impatient kids in the car. But speed limits are in place for a reason and should be adhered to at all times, particularly on dangerous A roads and highways you're unfamiliar with. And if there are any areas with reduced speed limits as a result of roadworks, weather or whatever, you should also stick to these to avoid endangering yourself and other road users.
5. Only use the hard shoulder in an emergency
Although you may be tempted to pull over on the hard shoulder to make a phone call or let the kids out for a toilet break, you need to be mindful that the hard shoulder should only be used in emergencies, and that misuse can land you with a £100 fine and three penalty points.
Or, worse still, you could become a road casualty statistic as research by Survive, a breakdown organisation, estimates over 800 people are killed or injured on motorway hard shoulders every year.
If you do have to stop in the hard shoulder though, here are some safety tips…
Stop as far to the left as you can and make sure your wheels are turned in to the left
Make sure your parking lights and hazard warnings are on, even in daylight
Get everyone out of the car through the left-hand door and keep them away from the road
Only call for help once everyone is out and away from the car, preferably behind a barrier or up an embankment
6. Keep the kids entertained
And one final thing to remember is to pack the car with plenty of things to keep the kids entertained, be that travel-sized tech, such as tablets or handheld consoles, in-car DVD players, books or games and of course a variety of snacks. Whatever it takes to keep them occupied, so you can keep your eyes on the road – and to stay stress-free!